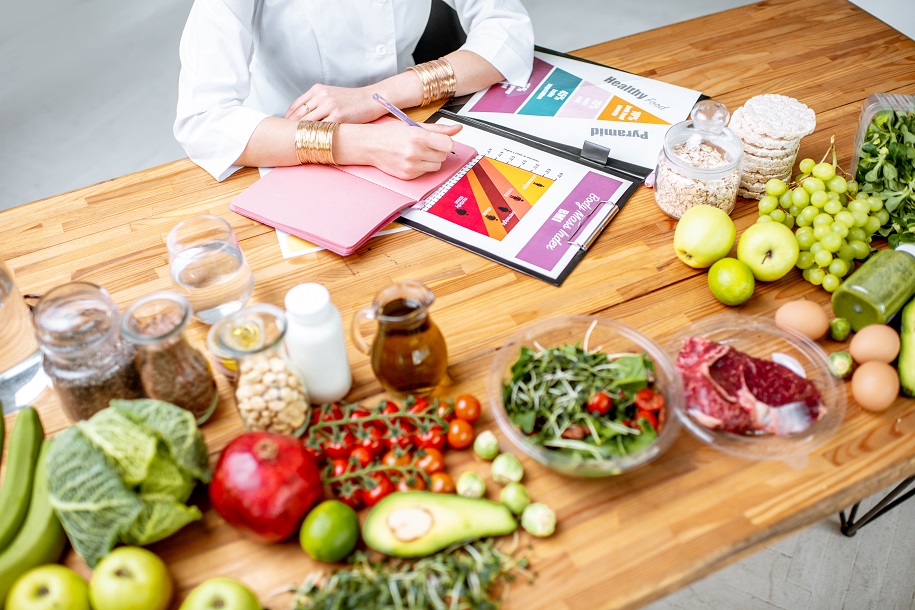 Weight loss doctors recommend bariatric surgery patients to follow a strict diet plan before and after the procedure to prepare the body for the surgery, bring out maximum weight-loss results, and optimize the healing and recovery process. The diet plan will include small portions of food rich in proteins, minerals, and vitamins that can be safely and comfortably digested by the body. Although diet recommendations after weight loss surgery may vary depending on the individual situation, in this blog post, we discuss four interesting recipes that most patients can try after weight loss surgery. Read on!
1. Yogurt Breakfast Popsicles
Servings: 6
Prep time: 5 minutes
Freeze time: 4 hours
Ingredients
1 cup Greek yogurt, plain, non-fat
½ cup milk 1% or skim
½ cup regular or instant oats
1 cup mixed berries or chopped fruits
Directions
1. Mix milk and yogurt together
2. Divide the mixture between popsicle molds and place a few berries into each mold.
3. Divide the ½ cup oatmeal among each mold and place a wooden ice cream stick.
4. Place the popsicles into a freezer for at least 4 hours.
5. To remove the popsicles, run the mound under hot water until they come loose.
Nutritional Value
Serving size: 1 popsicle
Calories: 75
Fat: 0.6 grams
Cholesterol: 3 milligrams
Sodium: 36 milligrams
Carbohydrates: 11 grams
Dietary Fiber: 1.5 grams
Sugar: 4 grams
Protein: 5 grams
2. Shrimp Ceviche
Servings: 4
Prep time: 25 minutes
Ingredients
1 pound medium raw shrimp
1 cup lime juice
4 medium tomatoes , diced OR 8 ounces canned, diced tomatoes
1 small peeled, finely chopped red onion, peeled,
1 bunch cilantro, stemmed and finely chopped
2 serrano chili peppers
Directions
1. Combine lime juice and shrimp in a bowl.
2. Cover and marinate until color changes to pink.
3. Do not marinate for too long to prevent the shrimp from getting overcooked and tough
4. Add onions, chilly peppers, tomatoes, and cilantro.
5. Gently stir to combine.
6. Season with salt to taste.
7. Serve cold.
Nutritional Value
Serving size: 4 ounces
Calories: 160
Fat: 1 gram
Cholesterol: 220 milligrams
Sodium: 265 milligrams
Carbohydrates: 13 grams
Dietary Fiber: 2 grams
Sugar: 5 grams
Protein: 25 grams
3. Chicken Caprese
Servings: 4
Prep time: 20 minutes
Ingredients
1 pound boneless, skinless chicken breasts
1 tablespoon olive oil
1 teaspoon dry Italian seasoning (or equal parts of garlic powder, dried oregano and dried basil)
4 thick (½-inch) slices ripe tomato
4 1-ounce slices fresh mozzarella cheese
3 tablespoons balsamic vinegar
2 tablespoons thinly sliced basil
Pepper to taste
Directions
1. Heat a grill pan over medium high heat.
2. Drizzle one tablespoon of olive oil over chicken breasts.
3. Sprinkle Italian seasoning and pepper according to taste.
4. Place the chicken on the grill and cook each side for 5 minutes.
5. When the chicken is done, top it up with some mozzarella cheese and cook for one more minute.
6. Remove from heat and place it on a plate.
7. Top each breast with one slice of tomato, pepper, balsamic vinegar, balsamic glaze, and thinly sliced basil
8. Serve hot.
Nutritional Value
Serving size: 6 ounces
Calories: 230
Fat: 9 gram
Cholesterol: 80 milligrams
Sodium: 105 milligrams
Carbohydrates: 4 grams
Dietary Fiber: 0 grams
Sugar: 2.5 grams
Protein: 33 grams
4. Black Bean and Corn Salad
Servings: 6
Ingredients
1 cup corn, whole kernel
2 cans (16-ounces each) black beans, rinsed and drained
¼ cup parsley, chopped fresh
2 tablespoon red onion, minced
¼ cup balsamic vinegar
2 tablespoon olive oil
1 teaspoon lemon juice
1 teaspoon garlic, minced
1 teaspoon honey or brown sugar
Dash salt
¼ teaspoon ground black pepper
Directions
1. Mix fresh corn, red onions, black beans, and fresh parsley together in a large mixing bowl.
2. Whisk together olive oil, balsamic vinegar, lemon juice, honey, garlic, salt and pepper and pour over black beans and corn mixture.
3. Let the salad marinade for 30 minutes before serving.
Nutritional Value
Serving size: ½ cup
Calories: 160
Fat: 5 grams
Cholesterol: 0 milligrams
Potassium: 306 milligrams
Sodium: 40 milligrams
Carbohydrates: 23 grams
Dietary Fiber: 6 grams
Sugars: 3 grams
Protein: 6 grams
Wrap Up
Following a strict diet plan after weight loss surgery can help you recover faster and maintain a healthy weight. You must always consult your weight loss doctor before starting on any diet after surgery. When considering weight loss surgery in Fort Worth, Texas, talk to the DFW Bariatrics and General Surgery in Dallas. To get answers to all your questions or book an appointment with an experienced general surgeon in Fort Worth, call 469-620-0222 or fill our contact form.