DFW Bariatrics and General Surgery is a team of highly experienced general surgeons in Dallas, Texas, specialized in performing a number of minimally invasive surgical procedures. Our team of general surgeons has vast experience in carrying out minimally invasive procedures to address acute abdominal problems, and a wide range of elective procedures. Whether you are looking for GI, Hernia or Anti-Reflux surgery, as well as surgical or non-surgical weight loss, DFW Bariatrics and General Surgery in Dallas has it covered. We continue to record thousands of success stories every year, helping patients in Dallas and Fort Worth reclaim good health and enjoy a better quality of life.
What is General Surgery?
General surgery focuses on abdominal contents including esophagus, stomach, large intestine, small intestine, liver, gallbladder, pancreas, appendix and bile ducts, and thyroid gland. It also covers diseases that involve the skin, soft tissue, breast, trauma, hernias, and peripheral artery disease. The surgical specialty also includes endoscopic procedures such as gastroscopy and colonoscopy.
Our Specialization Areas
Our team brings intensive knowledge and experience across a variety of surgical procedures. Drs. Sachin Kukreja and Elizabeth Hooper of DFW Bariatrics and General Surgery specialize in various types of surgeries that include, but are not restricted to: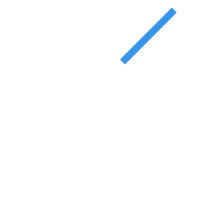 GI SURGERY
Cholecystectomy, Hernia Surgery, Anti-Reflux Surgery, Laparoscopic Colorectal Surgery

HERNIA SURGERY
Oue surgeons perform minimally invasive hernia repair to help patients live a pain- and stress-free life. The procedure effectively cuts off the lifeline to the Hernia, and offers many advantages over traditional invasive approaches.

Anti-Reflux Surgery
Anti-Reflux Surgery is a procedure to treat Gastro-Esophogeal Reflux Disease (GERD). We offer surgical solutions that include Laparoscopic or Robotic Nissen Fundoplication and LINX or for patients with a BMI exceeding 35, Laparoscopic or Robotic Gastric Bypass.

Surgical & Non-Surgical Weight loss
In addition, we also provide a full range of popular and proven surgical and non-surgical weight loss procedures. Available non-surgical solutions include Ideal Protein Meal Replacements, Orbera Gastric Balloon, Obalon Balloon System, AspireAssist, and Endoscopic Sleeve Gastroplasty (ESG or the Accordion Procedure).
Frequently Asked Questions on General Surgery
Looking for a General Surgeon in the Dallas-Fort Worth Area? Look No More!
If you wish to undergo surgery or consult an experienced surgeon in Dallas, Texas and other areas such as Fort Worth about your medical problem that may require surgery, speak with a general surgeon at DFW Bariatrics and General Surgery. We have a record of carrying out general surgery procedures that record the desired outcomes. Our team of experts works with you before and after the procedure to help maximize the benefits and mitigate any side-effects. To schedule an appointment, simply call 469-620-0222, 469-620-0223 or fill out our online appointment form and we will take it from there.