An Endoscopic Sleeve Gastroplasty (ESG), commonly called "Accordion Procedure", is a minimally invasive weight loss procedure where surgeons use an endoscopic suturing device to constrict the stomach and create a sleeve from the inside of the stomach. It is a relatively new bariatric procedure introduced a few years ago in the United States, and today it is used in a number of medical centers around the world. Specialists doctors perform this non-surgical procedure on patients under general anaesthesia. Dr. Sachin Kukreja was the first surgeon in North Texas to offer the procedure.
Candidates for Endoscopic Bariatric Procedure
Generally, Endoscopic Sleeve Gastroplasty is indicated in individuals with a BMI of 30 or above, who are not eligible for other bariatric surgeries, or for whom diet and exercise didn't work. Patients not keen on a weight loss surgery and on the smaller end of the weight spectrum should also consider ESG. Most people who underwent ESG reported losing 15-20 percent of their original total body weight within the first year of the procedure. In addition to helping patients shed those extra pounds, the procedure also reduces the risk of various comorbidities such as gastroesophageal reflux disease, Type-2 diabetes, and heart problems.
Procedure Details
Like elsewhere, Endoscopic Sleeve Gastroplasty doctors at DFW Bariatrics and General Surgery perform ESG as an outpatient procedure. An endoscopic camera is inserted into the patient's throat all through the stomach. It gives the surgeons a clear view of the area to be operated. Surgeons make 10-12 sutures in the stomach to restrict the amount of food intake. The stomach is then pleated together and shortened without any abdominal incisions. This not only makes the stomach feel full faster, but may reduce levels of "grehlin," the hunger hormone. The entire procedure takes around one hour, and patients are usually discharged from the facility on the same day.
Key Advantages of Endoscopic Sleeve Gastroplasty
Non-surgical
No implant to remove at a designated time
Little to no pain
Performed as an outpatient
Significantly reduced stomach size makes patients feel full sooner
Low risk profile
Same-day discharge
Return to work in 24-48 hours
Risks & Complications
The risks of complications in ESG are relatively small, less than 1%. Side effects may include abdominal pain, nausea, and vomiting. These symptoms last not more than 2-3 days after which they resolve on their own. To date, all these complications have been manageable with medications without the need for surgery. Rarely, injury to surrounding structures such as the pancreas, spleen, or colon could occur, but these are exceedingly uncommon.
Post-Operative Care
Following the procedure, patients are not allowed to eat or drink anything for a few hours. After that, they are put on a liquid diet for two weeks. The next four weeks involve semi-solid foods, and then patients are moved to regular diets. During this time, surgeons schedule regular medical checkups and arrange dietician visits to work with the patients to keep tabs on their health.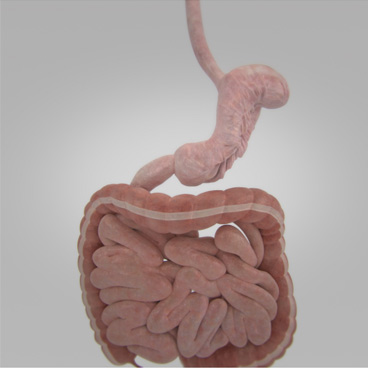 What to Expect Post Procedure
Most patients who underwent ESG or accordion procedure report significant weight loss. In a recent study, it was found that individuals with a BMI of around 38 who underwent sleeve gastroplasty experienced an average weight loss of 39 pounds after 6 months, and 42 pounds after 12 months. Most patients lose 15-20 percent of their total body weight with time. The surgeons at DFW Bariatrics and General Surgery encourage patients to regularly follow-up with their physicians.
Out of Town Patients
We do have patients come from all over in search of this procedure. As such, we can do our initial visit with Dr. Sachin Kukreja through a telemedicine platform to ensure all of your questions are answered and that this procedure is right for you. We recommend that patients stay local for 5 days after their procedure so we can monitor their progress. We have relationships with local hotels to ensure the best pricing and concierge services.
Looking for Endoscopic Bariatric Procedures in Dallas/Ft. Worth?
If your life has been thrown out of gear by morbid obesity, wait no more. Get in touch with DFW Bariatrics and General Surgery to consult our team of medical experts headed by Dr. Sachin Kukreja. Explore all available options in minimally invasive surgery, and let us put your life back on track.