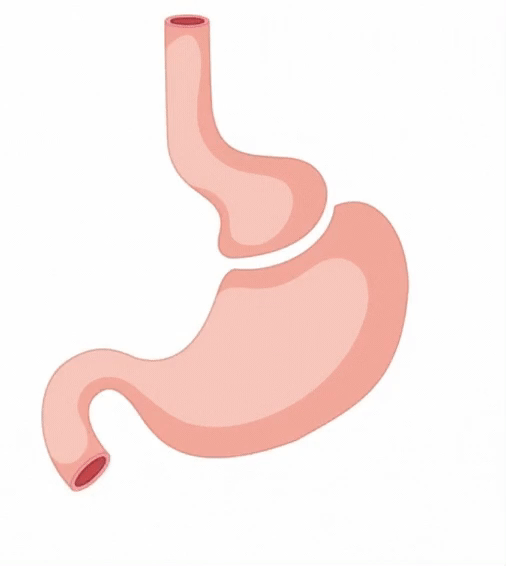 Obesity is a serious health problem that can lead to several comorbid conditions such as diabetes, hypertension, and cancer. Recent research shows that more than 38 percent of Americans, including children, are experiencing obesity. If you are looking for ways to lose weight, Laparoscopic Adjustable Gastric Banding surgery can be a possible way out. One of the most common surgical procedures to treat morbid obesity, Lap-band involves surgical placement of an adjustable band around the upper part of a person's stomach, which limits their food intake capacity.
What is a Laparoscopic Adjustable Gastric Band?
Laparoscopic Adjustable Gastric Banding is a minimally invasive weight loss surgery that is performed through small incisions in the upper abdomen. During the surgery, a band is wrapped around a part of the stomach to reduce its size which limits an individual's food intake. The band used for the surgery is an inflatable, adjustable silicone ring which is placed around the stomach to divide it into two parts – a small, upper pouch and a larger, lower pouch. The upper pouch fills up quickly with food, giving a feeling of fullness and limiting food intake. The Lap Band surgery is a restrictive weight loss surgery and does not involve cutting or stapling of the stomach like other bariatric surgeries.
Candidates for

Lap-Band Surgery
Gastric banding surgery is appropriate for individuals who:
Have a BMI of at least 40.

Have a BMI of at least 30, and suffer from at least one serious obesity-related health concern.

Are 18 years old or older.

Tried but failed at diet and exercise.

Do not have any other health problem that causes excess weight gain.

Are prepared to make substantial lifestyle changes.

Do not consume alcohol in excess.
If you think you are right for Lap-Band Surgery and want to reduce weight, speak with an expert at DFW Bariatrics and General Surgery to evaluate the benefits and possible risks.
Lap-Band

Surgery Contraindications
Lap-Band surgery is not recommended for individuals with:
Gastrointestinal or inflammatory diseases such as esophagitis, ulcers, and Crohn's disease

Hernias, protrusion of a body organ

Severe heart, lung or liver diseases

History of autoimmune diseases such as systemic lupus erythematosus

Presence of Infection

Under the age of 18

Alcohol or drug addiction

Chronic pancreatitis (inflammation of the pancreas)
Procedure
Lap Band is performed under general anesthesia and takes about 45 minutes. The procedure involves making 3 to 5 small incisions of about 1 inch. During the procedure, a small camera is placed into one of the incisions. Other incisions allow insertion of surgical instruments to appropriately place the band. The gastric band is placed around the upper part of the stomach and set into position with a suture thread. The port is then placed in the wall of the abdomen and sutured in place.
Risks & Complications
As with any other procedure, Lap Band Surgery also has certain risks and complications:
Nausea and vomiting
Ulcer at the band
Esophageal reflux (indigestion)
Dehydration
Constipation
Possibility of the band slipping or eroding into the stomach
Infection, Bleeding, Abdominal pain
Looking for Lap Band Surgery in Dallas?
Contact DFW Bariatrics and General Surgery!
If you wish to learn more about gastric banding or have your band adjusted, Dr. Sachin Kukreja, Dr. Elizabeth Hooper, and Dr. Barr and the team at DFW Bariatrics and General Surgery can help. Our doctors provide comprehensive assistance at every stage of your weight loss journey. For more information on Laparoscopic Adjustable Gastric Banding in the Dallas Fort-Worth area, simply call 469-620-0222 or fill out our online appointment form and we will take it from there.