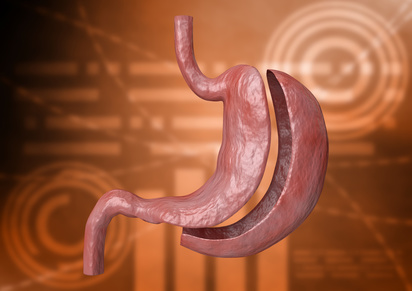 Sleeve gastrectomy, gastric sleeve surgery, or vertical sleeve gastrectomy (VSG) is a restrictive procedure aimed to facilitate weight loss by reducing the size of the stomach, which reduces the food intake capacity of an individual and also reduces the hunger causing hormones. In a sleeve gastrectomy surgery, the surgeon removes a portion of your stomach and transforms it into a new and smaller stomach. Continuing on the subject, in this blog post, we present five things you need to know about sleeve gastrectomy. Read on.
Sleeve Gastrectomy Procedure
The procedure for gastric sleeve surgery begins with putting the patient to sleep by administering a general anesthetic. Gastric sleeve surgery is usually done using a laparoscope and a tiny camera. The surgery will involve the surgeon making five small incisions to pass the instruments inside the abdomen and remove a large portion of the stomach. The stomach is then sealed off using surgical staples, leaving you with a tiny stomach. The procedure generally takes 60 minutes.
Preparation
Getting prepared for a sleeve gastrectomy involves the following:
Make a lifelong commitment to making changes to your lifestyle and diet.
Inform your bariatric surgeon of any drugs, vitamins, herbs, or supplements you may be taking.
Lead a healthy lifestyle in the weeks leading up to the operation.
Is the Procedure Right for You?
The gastric sleeve surgery helps in bringing the weight down by limiting the amount of food the person eats but does not interfere with the absorption. While limiting how much food you eat, you will also need to stick with a weight loss plan that allows you to lose the excess body weight that you may already be carrying. Furthermore, take your time to get a second opinion by discussing with your doctor whether the procedure is right for you or not.
Benefits of Gastric Sleeve Surgery
Post a gastric sleeve surgery you can expect a dramatic reduction in your calorie intake. You won't have trouble eating, but you will want smaller meals when hungry. Within a short period of time, you can also expect dramatic weight loss. With weight loss, people will also find themselves moving around a lot and carrying out their daily activities with ease. The weight loss after gastric sleeve surgery can also improve other underlying medical conditions like high blood pressure, asthma, type 2 diabetes, high cholesterol, among others.
Post-Surgery
You can expect to be discharged within 2-3 days of sleeve gastrectomy. You will be on a liquid diet for a short period of time after the surgery. You bariatric surgeon may also recommend a strict regime to help you lose the additional body and create a new lifestyle. You may also be prescribed painkillers to manage pain on a few initial days after the surgery.
Wrap Up
With the rapidly increasing cases of obesity, Sleeve Gastrectomy comes out as a reliable way out for obese people to mark a new beginning of life. If you seek a healthier and better life and are looking for a Sleeve Gastrectomy Surgeon in Dallas, Texas or nearby areas, look no further than DFW Bariatrics and General Surgery of Dallas, a team of seasoned bariatric surgeons, led by Dr. Sachin Kukreja. Book an appointment online or simply call 469-620-0222.