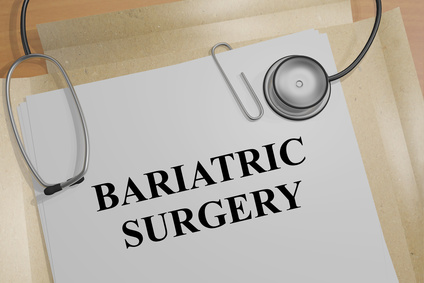 More than 23 million Americans are battling obesity, which is closely associated with numerous comorbidities, such as hypertension, asthma, diabetes, crippling arthritis, cardiopulmonary failure, infertility, and pseudotumor cerebri. Severe obesity a condition wherein your Body Mass Index (BMI) expressed in terms of kilograms per square meter is over 35. Bariatric surgery becomes necessary due to the ineffectiveness of treatment approaches such as exercise, dieting, behavioral change, and drugs. The most common bariatric procedures include gastric bypass, adjustable gastric banding, and biliopancreatic diversion with duodenal switch. DFW Bariatrics and General Surgery offers bariatric surgery in Dallas, Texas to help you shed those extra pounds.
History
Bariatric surgery has developed in leaps and bounds over many years with the first breakthrough being recorded at the University of Minnesota by a group of surgeons led by Drs Arnold Kremen and Richard Varco. This was the understanding that surgery is necessary to avert the dangers of severe obesity. The second breakthrough came from Dr. Edward Mason from the same group of surgeons who proved that weight loss could be effectively and safely attained through the gastric band and gastric bypass. Developments to this approach came with the advent of the adjustable gastric band, gastric sleeve, gastric bypass, and biliopancreatic bypass with duodenal switch.
Available Bariatric Procedures
While some procedures are no longer in circulation such as intestinal bypass, vertical banded gastroplasty, and mini gastric loop bypass, there are many accepted treatments that you can discuss with your doctor to discover one that is best for you. These include:
Roux -en-Y gastric bypass (RYGB)
Adjustable gastric band (AGB)
Sleeve gastrectomy
Biliopancreatic diversion with duodenal switch
The Modern Approach to Bariatric Surgery
A lot has also improved in terms of the procedures and the technologies used. Unlike the traditional approach that entails open surgery, Players such as DFW Bariatrics and General Surgery provide minimally invasive bariatric surgery in Dallas and other areas. This is possible through the use of laparoscopic and robotic surgical instruments. This makes for safer treatments and faster recovery times that are characterized with less to no side-effects.
Need More Info? Consult a Specialist, Today!
When looking to lose weight and beat obesity and any comorbidities, we can help you get the best bariatric surgery in Dallas. We are a leading provider of surgical and non-surgical weight loss treatments and help thousands of people regain a quality life every year. Consult today to discuss if bariatric surgery in Dallas or Fort Worth is best for you. Don't let excess weight dim your life and steal countless years. Call us today at 469 620 0222 to discuss your weight loss needs and get answers to all your questions.