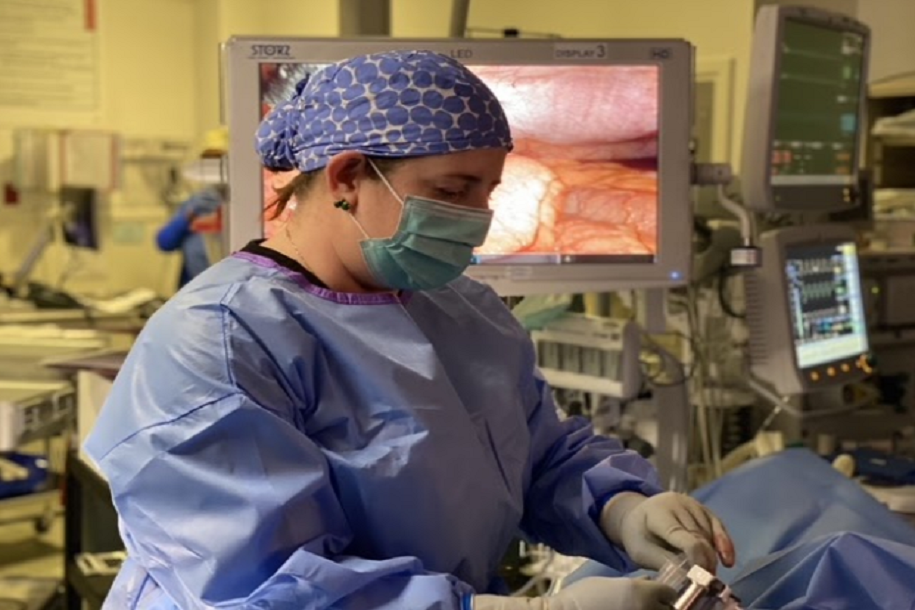 Bariatric surgery helps many people successfully lose weight and reclaim healthy lifestyles. General surgeons screen patients to establish whether they qualify for the different weight loss procedures that are on offer. If you are looking to consult a general surgeon in Fort Worth, TX, it is advisable to discuss your condition and any other concerns that you may have. To help put some concerns to rest, this blog debunks 5 common myths about bariatric surgeries.
Undergoing bariatric surgery is unnecessary, diet & exercise are sufficient
Obesity is mostly assumed to be related to overeating and not exercising enough. That is why diet and exercise are believed to be the solution. However, that's not always the case, and such assumptions can push patients to choose rigorous lifestyle modifications and increase the risk of injuries or other health complications. In the case of obesity, when diet and exercise fail, doctors prescribe non-surgical weight-loss measures, which can be further escalated to surgical procedures if the problem persists. When looking to consult a general surgeon in Fort Worth, TX, make sure to discuss the ins and outs of your condition, such as the genetic roots of obesity in the lineage and calorie intake in the past 6 or 12 months.
A person can't conceive after a bariatric surgery
Bariatric surgeries work on the principle of introducing anatomical changes in the GI tract. Though it's possible to conceive after undergoing bariatric surgery, patients are advised to wait at least a year before trying. The hormonal changes that result in rapid weight loss after undergoing a bariatric surgery are exactly opposite to what is required during pregnancy to nurture the fetus. Talk to a bariatric surgeon in Fort Worth, TX, if you are planning to conceive after undergoing bariatric surgery.
Undergoing bariatric surgery increases the suicidal tendency
Studies have shown an increase in suicidal tendencies after undergoing bariatric surgeries. The real problem, however, isn't with the procedure. As mentioned before, bariatric surgeries result in radical hormonal changes, which can be detrimental for patients with undiagnosed psychological conditions. That is why it is important for the general surgeon to conduct comprehensive screening tests to identify any underlying psychological conditions.
Bariatric surgeries leave scars on the body
The notion that "bariatric surgeries leave scars on the body" has its roots in traditional surgical techniques that used wide openings, which often left permanent scars on the body. However, thanks to advancements in surgical procedures, general surgeons in Fort Worth, Texas employ minimally invasive techniques such as laparoscopy, which require tiny incisions. When considering opting for gastrointestinal surgery, choose a surgeon that deploys minimally invasive techniques.
Nutrient absorption is affected after undergoing bariatric surgery
Yes, nutrient absorption is affected after undergoing a bariatric surgery, however, this condition is short-lived and is induced by introducing anatomical modifications to limit the BMI. Patients in the postoperative phase are required to follow a prescribed diet and their calorie intake is gradually increased over time. If done diligently, nutrient absorption and intake gets restored once the BMI falls in the normal range.
Final Word
Bariatric surgery is an effective way of reducing BMI, which yields positive outcomes, provided the patient has been screened for obesity-related health complications and qualifies for the procedure. Surgeons also deploy techniques that minimize the risk of complications during the postoperative phase. DFW Bariatrics and General Surgery offers surgical and non-surgical weight loss treatments to the Dallas community. We leverage the latest technology, coupled with the expertise of our team of bariatric surgeons. To schedule a consultation with a general surgeon in Fort Worth, Texas, simply call 469-620-0222 or email [email protected].
 Alternatively, you can fill out our contact form.