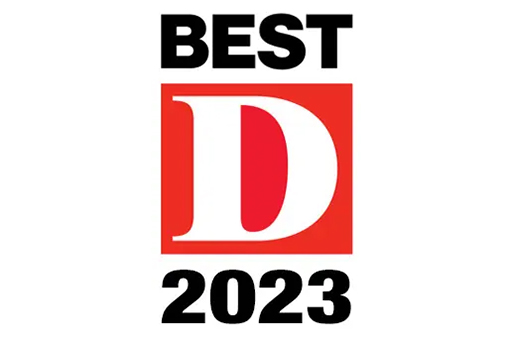 The Dallas medical community has spoken, and the results for the D Magazine 'Best Doctor' Award 2023 are out. For the sixth consecutive year, Dr. Sachin Kukreja of DFW Bariatrics and General Surgery has clinched the esteemed title, marking an unparalleled six-peat. This consistent recognition over half a decade stands as a testament to Dr. Kukreja's unwavering commitment, expertise, and the transformative impact he has made in the lives of countless individuals in Dallas and its neighboring regions.
The D Magazine 'Best Doctor' Award, an annual tradition, emerges from a poll of physician peers spanning various specialties. Being honored six times consecutively is no small feat, and it underscores the deep trust and respect Dr. Kukreja has garnered from both his peers and patients. The team at DFW Bariatrics and General Surgery feels both elated and humbled by this recognition, reflecting the community's continued faith in their services. The award celebrates doctors renowned for their exceptional skill and compassion, and Dr. Kukreja epitomizes these qualities.
The Poll
D Magazine's confidential poll involves thousands of local doctors across diverse specialties. These professionals, ranging from general practitioners to family practice physicians, are asked to nominate three doctors they'd trust with their loved ones' care across 39 specialties. Texas doctors, not initially in the poll but holding a valid license, can participate online at www.dmagazine.com. Broad specialties, where patients have limited input like anesthesiology and pathology, are excluded. An external firm tallies the results, which are then vetted by respected local physicians before being published.
Exploring Minimally Invasive Weight Loss Solutions
DFW Bariatrics and General Surgery in Dallas continues to be at the forefront of offering advanced bariatric surgical solutions for weight loss and other medical conditions. Under the leadership of Dr. Sachin Kukreja, the practice boasts over a decade of experience serving the Dallas community. Engage with the six-time D Magazine Best Doctor to explore the myriad of minimally invasive weight-loss surgical and non-surgical options available. Reach out at 469-620-0222.