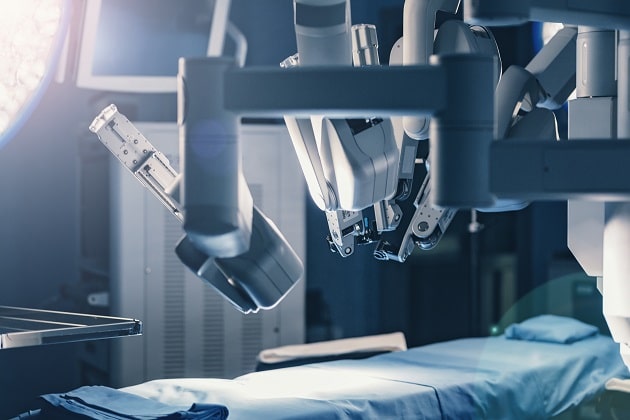 Robotic bariatric surgeries are performed using the da Vinci robotic surgery system that offers an excellent view of the stomach and surrounding organs. It enables weight loss surgeons to be more precise and controlled during the procedure and maneuver the robot through petty incisions in the abdomen. Robotic bariatric surgery involves quicker recovery, less pain and scarring, fewer complications and infection rates, lower gastrointestinal leaks, and fewer instances of follow-up surgery. Continuing further on the topic, let's look at four types of robotic surgery that are helpful in efficiently and safely reducing excess weight for obese people. Read on!
1. Robotic Sleeve Gastrectomy
Robotic Sleeve Gastrectomy has a lower morbidity rate and is technically more feasible when compared to robotic gastric banding. During the procedure, the weight loss doctor will remove about 60 to 80 percent of the stomach after making a few small incisions in the abdomen with the help of a robotic platform. The procedure involves the use of a camera that enables the surgeon to see clearly inside the body so that they can make precise cuts and staples in the stomach and make it 'sleeve-shaped'.
2. Robotic Roux En-Y Gastric Bypass
Roux-en-Y gastric bypass (RYGB) is among widely-performed bariatric surgeries that help to reduce the size of the upper stomach to a small pouch that is equal to an egg or pear in size. Weight loss surgeons perform this surgery with the help of a robotic platform that helps in stapling off the upper section of the stomach to reduce the food patients can consume. The surgery involves attaching the pouch directly to the small intestine's Roux limb.
3. Robotic Duodenal Switch
Duodenal Switch or its longer name, Biliopancreatic Diversion with Duodenal Switch is considered to be the most effective and the most durable of the weight loss operations. It can be a complex procedure that is made safer and simpler with the benefit of the robot. It is also the most effective for diabetes and functions very similar to a combination of a sleeve gastrectomy and gastric bypass.
4. Robotic Revisional Bariatric Procedures
Robotic revisional bariatric surgeries are done to correct or revise complications arising due to initial weight loss procedures. The procedures involve use of the da Vinci robotic surgery system along with 3-D vision and tremor control, which together help to improve operative outcomes for high-risk patients who wish to go for secondary bariatric procedures and revisions.
Wrap Up
While all the robotic surgeries help in treating obesity and healthy management of weight loss, they offer long-term results only if patients stick to post-surgery diet and exercise plans recommended by weight loss doctors. To know more about available robotic bariatric surgeries or revision weight loss surgery in Dallas and Fort Worth, Texas, get in touch with the experienced team at DFW Bariatrics and General Surgery. The seasoned weight loss doctors will help identify the best weight-loss procedure for you and guide you through your weight loss journey. Call 469-620-0222 or write to us at [email protected].