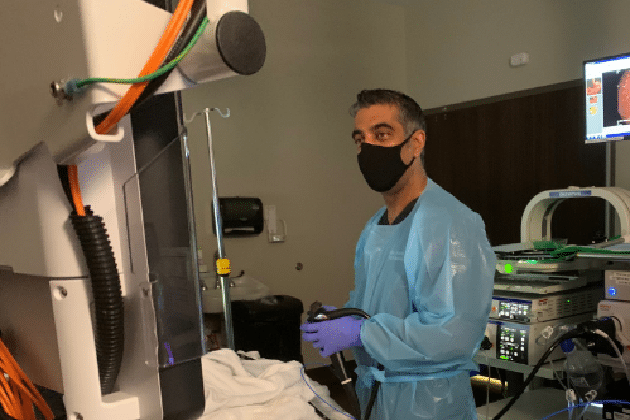 According to the American Society for Metabolic and Bariatric Surgery, around 2,28,000 people in America underwent weight loss surgery to combat obesity in 2017. While this helped most patients to reduce their weight and get rid of many life-threatening conditions such as heart disease, high blood pressure, sleep apnea, diabetes, arthritis, and fatty liver, there is always the risk of complications, operative risks, and high healthcare costs associated with the procedures. That is why weight loss specialists recommend Endoscopic Sleeve Gastroplasty as it is more effective and presents a low risk for adverse effects compared to traditional weight-loss surgical procedures. Continuing further, let's look atr answers to common questions from people considering Endoscopic Sleeve Gastroplasty in Dallas. Read on!
1. What is Endoscopic Sleeve Gastroplasty?
Endoscopic sleeve gastroplasty, also known as ESG, is a minimally invasive weight-loss surgery that involves the use of a suturing device, camera, and a flexible tube. Weight loss doctors insert the suture through the patient's throat into the stomach to make it smaller and limit how much the patient can eat. ESG does not involve the risks associated with operative complications and patients can return to their normal activities within a shorter period.
2. Who is Eligible for ESG Surgery?
People with BMI greater than 30 that haven't been successful in reducing weight through exercise and diet plans can undergo ESG. The patient must be ready to adapt to healthy lifestyle changes and participate in behavioral therapy after the surgery. People with large hiatal hernia, gastritis, and peptic ulcer disease are not eligible for ESG.
3. What are the Risks Involved?
Endoscopic Sleeve Gastroplasty is one of the safest weight loss procedures and does not involve any risks or complications. Some patients may, however, experience temporary pain and nausea for a few days after the surgery.
4. How do I Prepare for ESG?
Before going for ESG, patients will need to have some lab tests and exams and may even have to observe restrictions on eating, medications, and drinking. Patients are also expected to start a physical activity program before the surgery. Patient will need to be on a PPI (heartburn medication 2 weeks before surgery) and liquids (the day before).
5. What can I Expect After Surgery?
Weight loss doctors may use anesthesia during the surgery to get patients unconscious. After the surgery and recovery from sedation, most of the patients can go home while some may stay in the hospital for a day for observation. Patients are generally not allowed to eat immediately after the surgery. They can start a liquid diet after a few hours and continue on it for two weeks.
Wrap Up
Endoscopic Sleeve Gastroplasty demands a patient's commitment to healthy lifestyle changes with proper exercise and a diet plan along with regular follow-up visits. Patients who follow all the guidelines can lose about 12 to 20 percent of their body weight within 12 months. ESG is a permanent procedure and cannot be reversed so it is important to talk to a specialist before deciding to undergo the surgery. When looking to undergo endoscopic sleeve gastroplasty, Dallas, get in touch with the Minimally Invasive Surgical Associated in Dallas to discuss your options with a qualified and experienced weight loss doctor. Call 469-620-0222 or reach us at [email protected]