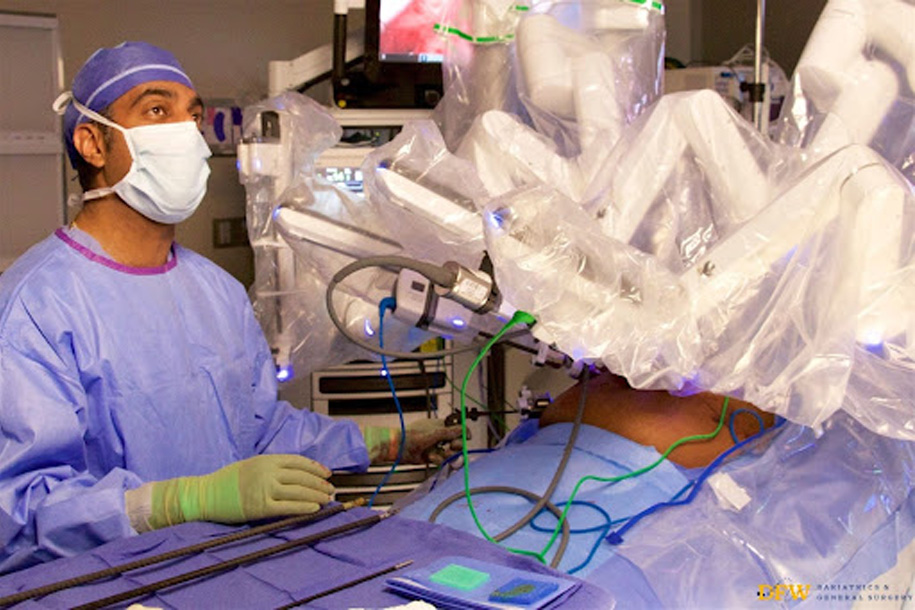 Gastrectomy weight loss surgeries are considered an effective solution for individuals that are battling obesity and failing to attain the desired results through traditional methods. While the surgeries are guaranteed to help patients achieve their weight loss goals with just a single procedure, they may need to go through a sleeve gastrectomy revision after some time in case they want to record even better results.
This blog shares answers to some of the frequently asked questions about sleeve gastrectomy weight loss surgeries in DFW and other locations.
How long does the procedure take?
Sleeve gastrectomy surgery and the revision surgery for the same procedure take an equal amount of time, i.e. 45-minutes to an hour. You will be asked to spend a day or two at the hospital post-surgery to ensure that there are no complications and you aren't in any type of discomfort.
What is the recovery time?
Vertical sleeve gastrectomy procedures & techniques involved in revision surgeries are carried out with utmost care, as the surgeon needs to keep the various changes made and advancements your body has undergone after the previous surgery in mind. Patients that undergo surgery can walk comfortably after a day or two and are urged to rest for at least two weeks before going back to work. For Patients whose work involves strenuous physical activities, medical experts recommend waiting for at least a month before getting on with their usual routine.
What are the key benefits?
Sleeve gastrectomy revision surgeries help individuals lose approximately 60-70% of their extra weight. In addition, revision surgery also allows the surgeon to attend to any stretches or contractions that might have developed after the initial weight loss surgery. It also helps manage high blood pressure, diabetes, and other medical issues caused by obesity.
Can you drink after sleeve gastrectomy surgery?
DFW Bariatrics and General Surgery center strongly recommends refraining from consuming alcohol after undergoing weight loss surgery. This is because it can interfere with the changes made to the stomach and potentially cause bleeding. You must also know that the reduced stomach capacity also decreases the amount of alcohol you can consume without being considered legally intoxicated.
What to do in case of post-op discomfort?
Patients may sometimes feel some pain and discomfort due to internal wounds and stitches. The doctor will prescribe pain medication to manage such post-op issues. In the event of unmanageable or unusual pain post-surgery, it is strongly advised to immediately reach out to your doctor for a solution.
Conclusion
Sleeve gastrectomy surgeries present an excellent way to tackle obesity by getting rid of unwanted body weight. When looking to get gastrectomy weight loss surgery in DFW, contact the team of experts at DFW Bariatrics and General Surgery. We have a record of helping patients successfully complete their weight loss journey through various interventions including Gastrectomy weight loss surgery. To get answers to all your questions, fill out our Contact Form or call 469-620-0222. You can also email [email protected], and our team will contact you at the earliest.