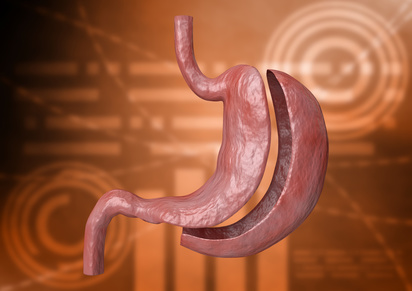 Are you looking to undergo gastric sleeve surgery soon? If so, you are probably already doing your research on everything about gastric sleeve surgery and the recovery process. Recovery is an essential part of any surgical procedure. However, many people forget to think about this part of the deal until their gastric sleeve surgery approaches. Your Fort Worth, Texas surgeon can best inform you on the specifics of your gastric sleeve surgery recovery, but in the meanwhile, you can start preparing yourself by getting informed.
Gastric Sleeve Surgery Recovery
As you probably already know, undergoing gastric sleeve surgery in Dallas, Texas involves a reduction in the size of your stomach. This aids in reaching satiation when eating, thus preventing overeating. 
Since this procedure involves major changes taking place in your upper digestive system, the way you eat will change drastically. For this reason, following certain diet recommendations are the most important part of gastric sleeve surgery recovery.
The Gastric Sleeve Diet
Undergoing surgery is a big decision. If you have decided to undergo a gastric sleeve surgery with a Dallas, Texas surgeon, your goal should be to have the procedure succeed. However, well-executed surgery isn't the only factor that affects this surgery's success rate. Diet is a major driving force in getting the results you desire.
In order for this procedure to have the best effect possible, you'll have to stick to stick to healthy eating habits and follow a gastric sleeve surgery recovery diet.
The 4 Phases Of The Gastric Sleeve Surgery Diet
Phase 1
During the first week or so after surgery, patients will have to stick to a clear,  liquids-only diet. This gives your stomach a chance to properly heal, before going back to digesting solid foods. During this time you'll have to avoid caffeinated or carbonated drinks.
Phase 2
After a clear liquid diet, patients can move on to consuming thicker liquids. This typically involves protein drinks, thin soups, and creams, juice, sugar-free ice cream, yogurt, baby food, mashed potatoes, etc. A bland, soft consistency that is easier to digest and is what you should aim for.
Phase 3
At this stage, patients start incorporating soft foods into their diet. Foods consumed during this phase include soft fish, eggs, soups, and soft veggies.
Phase 4
Finally, during the last stage, patients can transition to a solid food diet. Your gastric sleeve surgery Dallas, texas surgeon can best advise you as to the timing of this phase. Aim to consume three small meals along with two snacks a day. Remember to keep consuming plenty of liquids and stay hydrated.
DFW Bariatrics and General Surgery: Your Gastric Sleeve Surgery Choice In Dallas, Texas.
Are you interested in undergoing gastric sleeve surgery in Dallas Texas? Find out more about the weight loss procedure and whether or not you are a candidate by calling us at 469-620-0222 or send us an email at  [email protected]