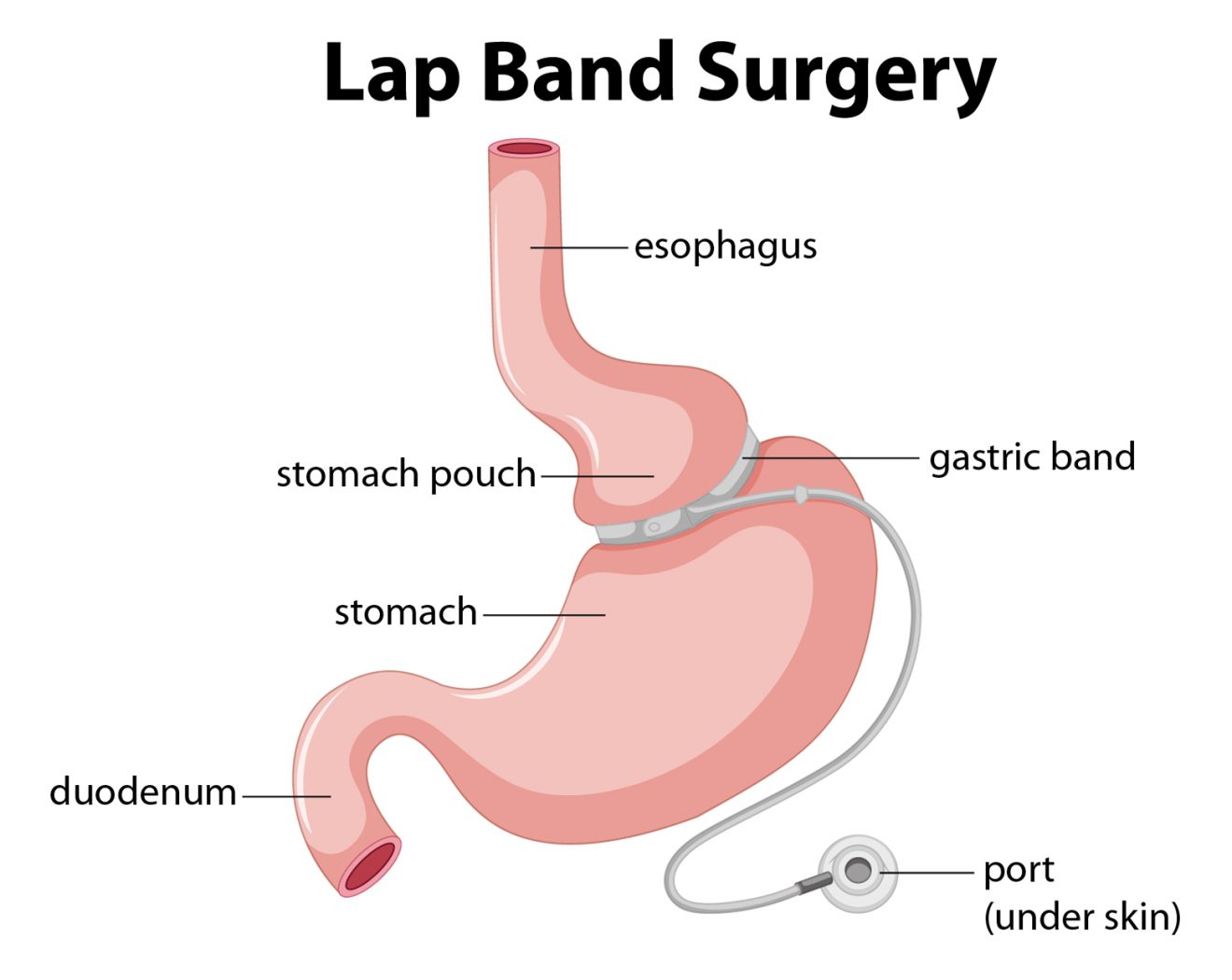 Diet and exercise are indeed a dynamic duo. But, what happens when, despite your best intentions, those fail? There's no need to resign to being overweight and exposing your body to hundreds of related health conditions. Alternatives, widely available in the Fort Worth, TX area, such as lap-band surgery, can completely change your body for good. At DFW Bariatrics and General Surgery, we've used the lap band surgery technique to help dozens of patients shed their extra pounds and become their healthiest selves!
Learn more about this effective weight loss procedure and its benefits to discover if it's right for you!
What Is Lap Band Surgery?
You've probably noticed the lap band surgery is especially popular in the Dallas, Fort Worth area. That is because, in fact, this procedure is the most common type of gastric band in the USA.
At DFW Bariatrics and General Surgery, lap band surgery is done to tiny incisions, with a laparoscopic technique. Through these small incisions, an inflatable band is placed around the top stomach, restricting its size. A smaller stomach results in the patient feeling fuller with less food and in less time.
A small tube, connected to the band is left under the skin for easy access. This tube will be used to further inflate the band, adjusting it around the stomach. Your Fort Worth weight loss surgeon will decide how many adjustments to make after your lap band surgery.
This procedure is generally quick, and due to the minimally invasive approach results in little scaring and an improved recovery process.
The Advantages Of Lap Band Surgery
Lap Band Surgery Is Fully Removable
Making a permanent life-altering change to our human anatomy can be scary for many. However, with this type of procedure, patients can find reassurance in knowing that the band placed around their stomach can be removed at any time.
Quick Recovery With Unlikely Complications
This procedure is generally very quick and simple. The procedure takes only around an hour. Most patients can go home the very same day the lap band surgery takes place. At most, they'll stay overnight to recover. Since no cutting, suturing or stapling takes place in the stomach, the inflammatory response, pain, and complications are far less.
Minimally Invasive Approach
At DFW Bariatrics and General Surgery, we are very experienced with minimally invasive procedures, such as lap band surgery. These interventions require very small incisions, resulting in tiny scars that aren't as visible. Recovery is faster and patients are generally more comfortable with this type of surgery.
The Disadvantages Of Lap Band Surgery
Requires follow-up appointments
Since progress needs to be monitored and the inflation of the lap band is progressively adjusted, setting up follow up appointments is a must. Some people might not enjoy the constant visits to their lap band surgery Dallas surgeon, though. However, with any type of procedure, following up with your physician can improve patient outcomes.
In Few Cases, The Band Can Slip
Since the band positioned around the stomach isn't permanently attached to the stomach, in some cases, slipping can occur. This is a possibility that patients should keep in mind when selecting which weight loss surgery to proceed with.
Lap Band Surgery in Dallas, Fort Worth, TX
At DFW Bariatrics and General Surgery, we've used lap band surgery and other bariatric procedures to change our patient's lives for the better! Find out how we can help you bring out a healthier version of yourself. Call us today at 469-620-0222 and book your appointment.