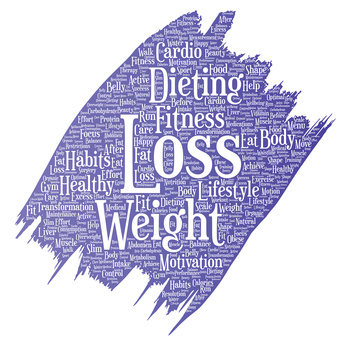 It is a well known fact that obesity is one of the leading causes of life-threatening conditions. The challenge is, losing weight on your own can be difficult once the BMI crosses the 35 mark. While people try to lose weight by exercising and making dietary and lifestyle changes; in a lot of cases, people need medical intervention. If you have been trying to lose weight but haven't had much success, you can always consider bariatric surgery. While the bariatric surgeons at DFW Bariatrics and General Surgery of Dallas can come up with an effective weight loss treatment plan to help you get back in shape; before you make the call, it is advisable to know the pros and cons of bariatric surgery, which we will cover in this blog post. Read on.
Pros
Weight loss surgeries work in different ways to help with weight loss. While some involve reducing the size of the stomach, which reduces the patient's food intake capacity and the production of the hormone that triggers the feeling of hunger, others involve rerouting the intestines to affect absorption and GI hormones. Here's what else one can expect:
30-60% reduction in weight
Dramatic Improvement in diabetes, blood pressure, sleep apnea, and others
Reduced craving for fatty and sweet foods
Better regulated hormone levels
Decreased possibility of food or substance addiction
Initiation of a healthier lifestyle
Cons
While the advancement in technology has resulted in more and more positive surgery outcomes and fewer risks and complications during and after the surgery, there are some possible cons associated with bariatric surgery mentioned below:
Decreased tolerance for certain foods such as the ones rich in carbohydrates and fats.
Some people have limitations with bready or spongy foods.
Dumping syndrome – a condition where food may go to the small bowel too quickly after eating, which may be accompanied by symptoms such as diarrhea, cramps, mood swings, sweating, and nausea.
The Bottomline
Even when nonsurgical measures fail to deliver the desired weight loss results, there is no need to lose hope as one can always consider a bariatric surgery to find their way back to a healthier life. If you or someone you know has been unable to lose weight despite their best efforts, consult one of the bariatric surgeons at the DFW Bariatrics and General Surgery of Dallas. Our bariatric surgeons have years of experience in helping people with obesity achieve a healthy BMI through nonsurgical and surgical treatment options. To learn more about your treatment options, book an appointment, today. If you have any other questions, fill out our contact form or call 469-620-0222.