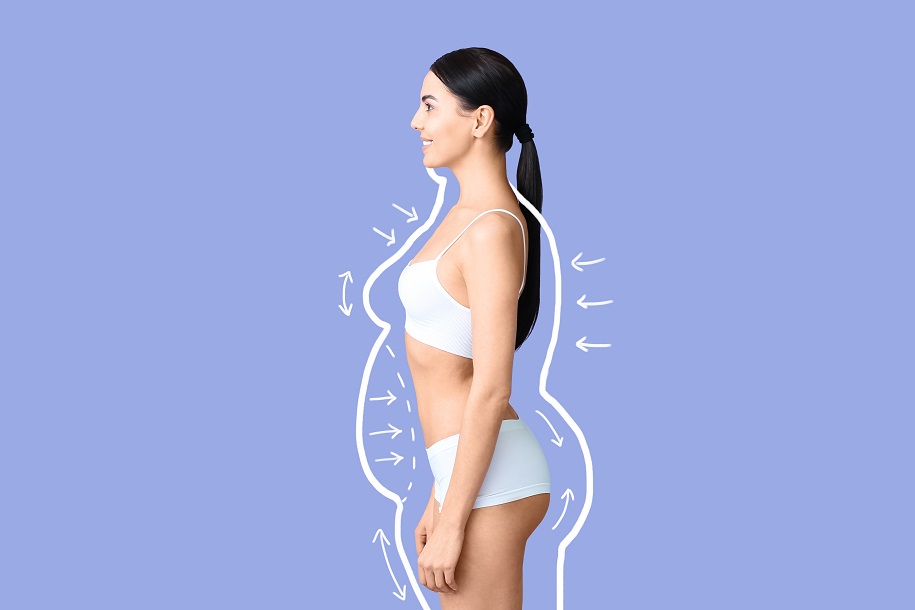 The rapid rise of obesity, a leading secondary cause of death, is a growing health concern all over the world. General surgeons help individuals lose weight through surgery and lifestyle changes including exercise and diet. Weight loss procedures such as gastric bypass also help treat various medical conditions such as diabetes, sleep apnea, high blood pressure, and joint diseases. Gastric bypass regulates the production of hormones which control the food intake of the patient. It is crucial to take necessary post-operative care to ensure enduring results from gastric bypass and prevent complications. Continuing on the topic, we present five precautions recommended by our Weight Loss Surgeons and Bariatric Surgeons at DFW Bariatrics and General Surgery, Texas to Gastric Bypass patients.
1. Diet
One of the most common suggestions given to patients post weight loss surgery is to monitor their daily intake of calories and maintain a record, preferably in a dedicated food journal. Only small amounts of soft foods and liquids can be consumed in the initial weeks to months after gastric bypass. Solid foods can eventually be included in diet according to advice from your general or bariatric surgeon. Patients who have undergone gastric bypass have regular follow ups with DFW Bariatrics and General Surgery' dieticians and nutritionists who help them adhere to an appropriate diet plan.
2. Exercise
Gastric bypass surgery reduces the size of the stomach and changes the way food is processed and digested in the body. Exercising plays a crucial role in helping gastric bypass patients recover fully from surgery. Indulging daily in physical activities such as light jogging, swimming, or biking regulates and maintains weight loss. Cardio and aerobic activity three to five times a week is recommended to keep fit and help you achieve your weight goals.
3. Medication
Post-surgery, your General surgeon will prescribe several medications. Taking nutritional supplements such as multivitamins and calcium on a daily basis is recommended. Non steroidal anti-inflammatory drugs (NSAIDs) should be avoided as they increase the risk of developing ulcers, especially post gastric bypass. Ulcers are more difficult to treat and diagnose post gastric bypass surgery due to changes in the functioning of the stomach.
4. Mental Health
Undergoing a major surgery such as a gastric bypass is a huge lifestyle change. You will be one step closer to achieving your weight loss goals and maintaining a healthy body and mind. Stay involved in hobbies and activities that promote a positive attitude, new lifestyle, and your weight loss goals. Joining a support gives you access to invaluable resources and motivation.
5. Follow Up
It is essential to visit your weight loss surgeon after surgery and undergo medical tests and exams regularly to sustain weight loss over a long term in a healthy way. It helps in recognizing nutritional deficiencies early and getting the necessary remedy. Counseling from dieticians ensures a smooth transition from liquid and soft foods to solid foods and also eliminates the risk of complications. Follow up visits help prevent the results of gastric bypass from being undone due to improper diet and neglecting post-operative care.
Final Word
Post-operative precautions are vital to ensure the long-term success of gastric bypass surgery. Dietitians and weight loss surgeons at Dallas, Texas will guide you to make the right food choices in order to manage a balanced diet and avoid foods that can undermine the surgery while maintaining a positive attitude and healthy lifestyle. To schedule a consultation with one of our gastric bypass surgeons, simply call 469-620-0222 or write to us at [email protected]. You can also fill our contact form, and we will get back to you shortly.