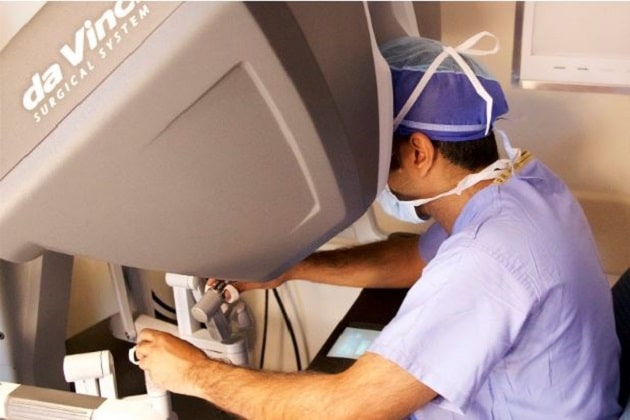 Are you thinking about booking an appointment with a Dallas general surgeon or got referred to one by a primary care physician? In case you are not yet familiar with what general surgeons do, learning more about their work can help you best prepare for your appointment. In today's post, we'll provide you with a general introduction to this field of medicine, and provide some examples of the diseases general surgeons treat through different procedures. But first, let's start with some basics.
What is general surgery?
General surgery is the medical specialty that involves treating a wide spectrum of conditions that affect different body systems through surgical intervention. General surgeons especially focus on abdominal organs, the digestive system, endocrine system, skin and soft tissues. Some general surgeons are also specialized in robotic surgery and minimally invasive techniques.
What procedures do general surgeons perform?
Some of the types of procedures performed in the branch of general surgery include GI interventions such as cholecystectomy, hernia surgery, anti-reflux surgery, and laparoscopic colorectal surgery. These can be performed through traditional or minimally invasive techniques. Here's an overview on some frequently performed at DFW Bariatrics and General Surgery through a minimally invasive approach:
Cholecystectomy
Cholecystectomy can be performed through laparoscopy to remove a gallbladder when it is inflamed, blocked, or filled with gallstones.
Hernia Repair
A minimally invasive approach, general surgeons can correct inguinal hernia defects using only three or four small incisions.
Colorectal Surgery
This branch of general surgery treats health conditions related to the colon and rectum, including appendicitis, colon cancer, rectal prolapse, and diverticulitis.
Anti-reflux Surgery
GERD is a common health condition that can be treated surgically when medical treatment fails. DFW Bariatrics and General Surgery surgeons perform different types of anti-reflux surgery including LINX, Nissen Fundoplication, and Gastric Bypass.
What diseases do general surgeons treat?
General surgeons are trained to treat a wide variety of health conditions. Most cases of acute abdominal pain are assessed, at some point, by general surgeons, as many of the conditions causing this symptom can require surgical treatment. Hemorrhoid and hernia treatments are also commonly performed. General surgeons also treat different types of cancer by surgically removing tumors.
Can general surgery be minimally invasive?
Some general surgeons specialize in minimally invasive techniques. Surgeons at DFW Bariatrics and General Surgery regularly carry out minimally invasive procedures to address acute abdominal problems, and a wide range of elective procedures. Minimally invasive procedures can be used to perform surgical procedures for the treatment of hernias and anti-reflux surgery.
Wrap Up
Would you like to learn more about general surgery or schedule an appointment with a general surgeon for a personal evaluation? You can book an appointment with one of our highly qualified and experienced general surgeons. At your appointment, you'll be able discuss your health problems and determine whether you would be a good candidate for minimally invasive surgery. To book a consultation, simply call 469-620-0222 or fill out our contact form.