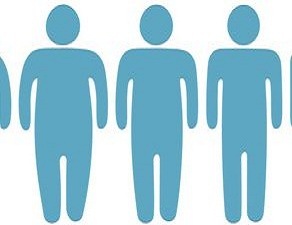 Every weight loss procedure aims to fight obesity and improve the quality of life of the patient. The transitory phase, however, can be a testing time for patients and their families. The only way to put your worries to rest and be thoroughly prepared for the procedure is to learn lies before and after the procedure. To help clear the smokescreen, in this blog post, we provide a guide to endoscopic sleeve gastroplasty, with a hope to put some of your worries to rest. Read on.
How to Prepare
If you have a BMI of over 30, and have not been able to achieve a healthy weight through exercise and dietary changes, you may be eligible for an endoscopic sleeve gastroplasty (ESG). Your doctor will decide your qualification based on some diagnostic tests. If qualified, you will be required to follow some dietary restrictions and may also need some medications as directed by your physician.
Procedure
Endoscopic sleeve gastroplasty is performed as an outpatient procedure under general anesthesia, which means the patient is completely asleep during the procedure. The procedure involves inserting an endoscope down the throat and into the stomach, and using it reduce the size of the stomach with approximately 10-12 sutures.
Postoperative Care
Patients must not consume anything for at least 2 hours after the surgery, and are required to be on a liquid diet for at least 2 weeks. They need to gradually transition to semi-solid foods after about 4 weeks, and once the doctor gives a go-ahead, they can start eating regular but calorie conservative foods.
Risks
Some of the less likely risks of an endoscopic sleeve gastroplasty include pain and nausea a few days following the procedure, which can be managed with pain and nausea medications. There is a remote possiblity of injury to any the structures near the stomach such as colon, pancreas, or spleen.
Wrap Up
Endoscopic sleeve gastroplasty requires a commitment to a healthy lifestyle. To achieve long-term success and permanent weight loss, you will need to participate in a medically supervised weight loss program after the surgery. The weight loss surgeons associated with Dr. Sachin Kukreja's DFW Bariatrics and General Surgery specialize in minimally invasive weight loss procedures including endoscopic sleeve gastroplasty and gastric balloon surgery. To book an appointment for a weight loss procedure or any related consultation, fill out our contact form or call 469-620-0222.