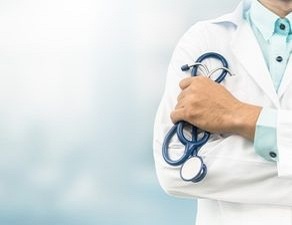 General surgeries are performed for correcting digestive abnormalities related to a patient's liver, esophagus, stomach, pancreas, small bowel, colon, gallbladder, appendix, bile ducts, or thyroid gland. From weight-loss surgeries to removal of the appendix, all procedures fall under the category of general surgeries. If you too are experiencing any digestive problems and looking for a reliable general surgeon in Dallas TX, or a nearby area, connect with the DFW Bariatrics and General Surgery of Dallas. Our surgeons are specialized in performing a number of non-invasive procedures, including all types of general surgeries. Continuing the discussion, in this blog, we answer five FAQs about general surgical procedures. Read on.
1. How is postoperative pain managed?
The intensity of postoperative pain depends on the type of surgery a patient undergoes and is mainly managed in three ways: medication., cold pack application, and elevation. Some common pain medication prescribed after general surgery include analgesics such as non-steroidal anti-inflammatory drugs (NSAD), and opioids.
2. What all can I eat after surgery?
Depending on the type of procedure performed, patients may be permitted to eat regular right away, or on the other end of the spectrum, be maintained on a liquid diet for a period of time so the stitches on the inside can heal.
3. How soon can I drive after a general surgery?
Usually, after a general surgery, a patient isn't advised to drive for as long as they are on any pain medication. If a patient undergoes a knee/foot/ankle surgery, they cannot drive for at least 4 weeks post-surgery. It is advisable to consult your doctor before resuming driving to avoid any on-road mishaps.  In general, it is best to only start driving once all pain has resolved and pain meds are no longer necessary.
4. Will I have to limit day-to-day activities?
Yes. Patients must get adequate rest after any surgical procedure. However, for virtually all surgeries, recovery is best with early moving and ambulating. If there is a risk of a hernia forming, prolonged abstinence from physical activities may be necessary.
5. How do I tell if the incision gets infected?
While a little swelling and discharge from the incision is normal, if a patient experiences excessive swelling and pain in or around the incision, it is crucial to contact a doctor immediately. Along with swelling, if there is persistent discharge for more than 4 days post-surgery, there is a possiblity that the incision is infected.
Looking for a General Surgeon in Dallas, TX? Contact Us!
Undergoing any surgical procedure, including general surgery, is an important decision that needs adequate research and knowledge before finalizing on a decision. If you are looking for a general surgeon in Dallas, TX, or any other place, look no further than DFW Bariatrics and General Surgery. We are a team of experienced bariatric surgeons specialized in various surgical procedures, including various general surgical procedures. To learn more, simply call 469-620-0222 or fill out our contact form.  To schedule an appointment with one of our general surgeons, click here.