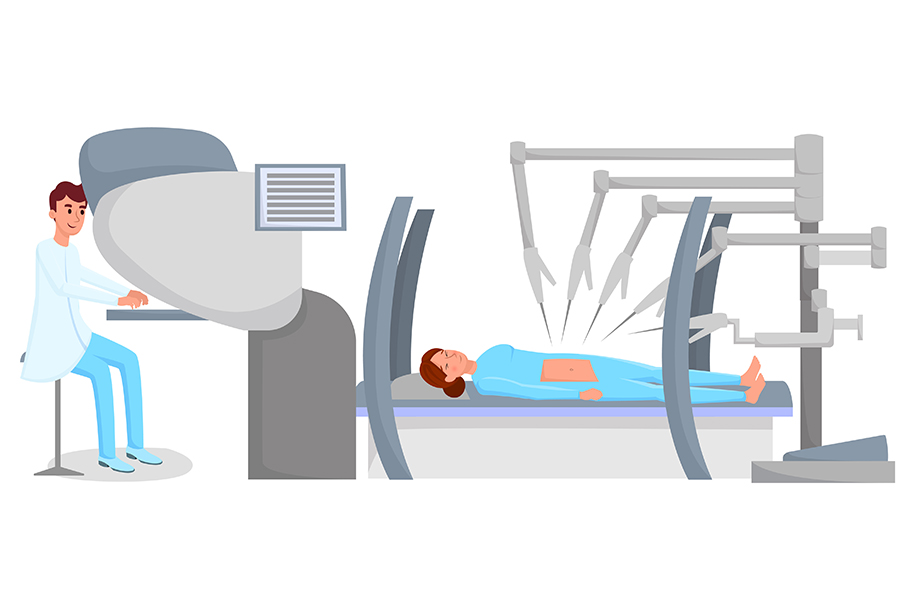 Robotic-assisted surgery allows doctors to conduct a wide range of complex surgical procedures with greater precision and flexibility. Robotic assisted surgery procedures provide surgeons with more control as compared to other traditional approaches. DFW Bariatrics and General Surgery has a team of Robotic surgery technology & procedure experts when considering robotic assisted surgery in DFW. Consider reading below as we have listed the top three benefits of such a procedure.
1. Minimally invasive
Robotic assisted surgery is a minimally invasive procedure. During the procedure, the incisions that are made are smaller than in traditional surgery as surgeons do not need to use their hands to get access to internal body parts. In addition, the robotic arms filter out the occasional vibrations, which are otherwise common in the case of human hands, thus reducing the risk of unintended nicks or punctures. Robotic surgery is an excellent choice for those who require surgery in difficult-to-reach parts of the body. Major blood vessels or other essential organs in the vicinity of the surgery make some procedures more complex, making robotic assisted surgery a great choice.
2. Quick recovery
Due to the minimally invasive nature of the procedure, the body is more likely to recover faster when compared with traditional surgery. Everyone's body is different, and the time it takes to mend after surgery varies depending on a variety of conditions. After robotic assisted surgery, most patients are able to resume normal activities, including work, within a few weeks. They can also expect to have fewer scars when they recuperate.
3. Less pain
Patients experience less pain during and after robotic assisted surgery, thanks to the small incisions and enhanced precision. During rehabilitation, patients are less reliant on opioids, lowering the risk of addiction. Blood loss is also minimal during the procedure, and blood transfusions are rarely required. Blood loss is a common phenomenon in traditional surgical procedures, which results in longer recovery times. Also, the danger of contracting an infection is low when it comes to robotic surgery.
Final word
Minimally invasive robotic assisted surgery is a great way to go when looking to undergo general or weight loss surgery. If you are looking for an experienced robotic surgeon in DFW, Dr. Sachin Kukreja of DFW Bariatrics And General Surgery can help. We assist thousands of patients each year using cutting-edge technology and our wealth of knowledge and experience. To know more about the robotic assisted surgery procedures available at DFW Bariatrics And General Surgery, call 469-620-0222.