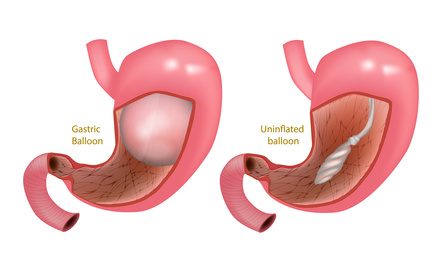 The Orbera gastric balloon is one of the non-invasive bariatric procedures performed at DFW Bariatrics and General Surgery. This non-surgical and reversible procedure is widely acknowledged for facilitating sustainable weight loss. If you too have been trying to get rid of those extra pounds without much success, Orbera can be the key to achieving your weight loss goal. Continuing on the subject, in this post, we discuss three things you need to know before going ahead with Orbera balloon procedure. Read on.
1. Why Orbera Balloon
An effective and FDA-approved weight loss procedure, Orbera balloon has helped nearly 300,000 individuals around the world achieve and maintain ideal weight without them having to resort to more invasive surgical procedures. Based on a managed weight loss system of portion control, Orbera balloon can result in up to three times the weight loss within 6 months compared to diet and exercise alone. Even after the removal of balloon, most patients continue to maintain their weight loss and some are able to lose even more.
2. How It Works
Orbera, roughly the size of a grapefruit, is a silicon balloon placed inside the stomach for 6 months to encourage the body to adapt to portion control. Ideal for individuals with a Body Mass Index (BMI) of 30-40, Obrera balloon works by restricting the patient's food intake and they feel full faster after consuming small amounts of meals. Even after removal of the balloon, patients can adjust their food intake.
3. What to Expect
Orbera balloon procedure, along with a strict exercise and diet routine, can keep off extra weight for years. It is a safe and effective  procedure, with most patients losing a better part of the excess weight within the first 3 months of the procedure. After that, patients gradually learn to take the right amount of food to maintain their weight.
Planning for Weight Loss Surgery in Dallas? Contact Us
Obesity is a serious health concern, affecting millions of Americans from all age groups. The sooner you deal with the problem, the less challenging will be the journey. That's when non-invasive procedures such as Orbera balloon hold the key to transformation. If you're considering a weight loss surgery in Dallas, speak with Dr. Sachin Kukreja at DFW Bariatrics and General Surgery of Texas. To schedule an appointment, fill out this form or simply call 469-620-0222.