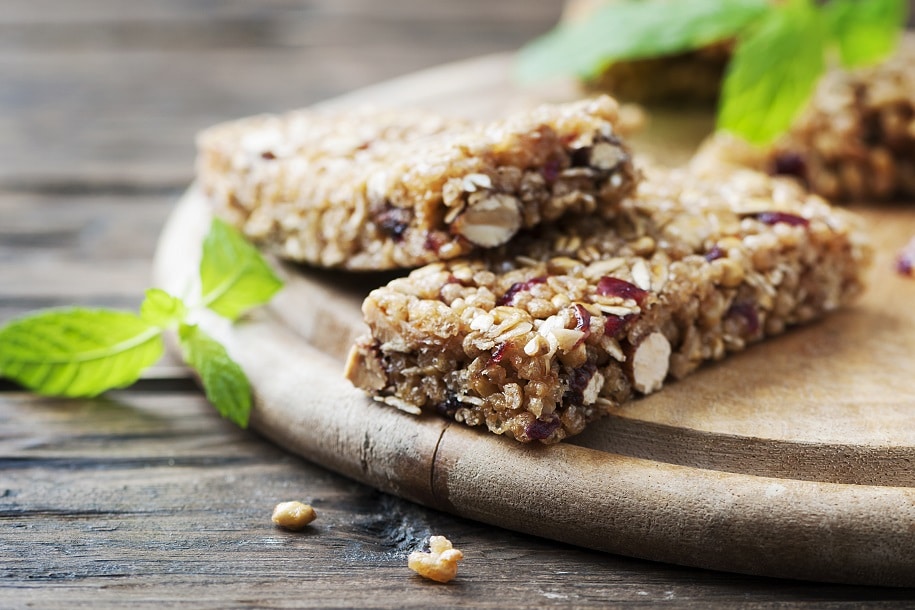 Ideal protein meal replacement is one of the most common non-surgical weight loss options to combat obesity. The diet plan under this method is specially formulated with meals that are largely organic and vegetarian. The best part is, unlike whole foods, ideal protein meals are easily digestible and do not raise your metabolic rate. The Ideal Protein meal diet plan works on the principle of ketosis that helps the body to remain in fat-burning mode. Although the meals included in the diet plan can be routine, in this blog post, we share four popular and delicious bar recipes to try during an ideal protein replacement diet. Read on!
1. Peanut Butter Bar
If you want to give yourself a treat during your weight loss journey, you can opt for peanut butter bars that are as delicious as those sweet and crunchy peanut butter cups. They are extremely easy to make, freeze beautifully, and can be prepared without an oven. All you need to do is melt some butter (depending on the number of bars you want to make), and mix it with peanut butter and other protein-rich nuts such as almond, pistachio, and cashew. Press into a 9-inch square pan and chill in the refrigerator until set. In the end, cut into squares.
2. Dark Chocolate Peanut Butter bar
An ideal protein replacement diet can be punishing for chocolate and sweet lovers, which is why we have come up with an interesting dark chocolate peanut butter bar recipe that can soothe your taste buds with a rich, creamy chocolate flavor. These Chocolate Peanut Butter Bars are vegan, flourless, and refined sugar-free. All you need to do is heat some dark chocolate in a pan (make sure that the chocolate has zero percent sugar) and mix with some peanut butter and other nuts. Again, press into a square or rectangle pan and chill in the refrigerator until set. In the end, cut into the desired shapes and sizes.
3. Chocolate Almond bar
Almond and chocolate can be an amazing combination, especially when you want to treat yourself to some crunchy and chocolaty flavors. The best part is that you get all the richness and goodness of protein-rich almonds and dark chocolate which are beneficial in weight loss. Melt some dark chocolate in a pan and mix with crushed almonds. Pour the mixture into a pan, leave to settle, and keep it to rest in the refrigerator for a few hours. When it is set, cut it into the desired shapes and sizes and enjoy!
4. Cookie Dough Swirl bar
To make cookie dough swirl bars, you need to mix soy protein, milk protein, glycerin, water, cocoa powder processed with alkali, natural and artificial flavors (if needed), unsweetened chocolate, butter, soy lecithin, salt, and cocoa butter. Press into a 9-inch square pan and bake at 350° for 11-13 minutes or until the edges begin to brown. In the end, cut into the desired shapes and sizes.
Wrap Up
These recipes can be a perfect hunger-buster snack for an ideal protein meal replacement diet plan. They are low on calories, high in protein, and easy to digest. The best part is that they can be stored for a long time and are great companions for your hunger pangs during the non-surgical weight loss procedure. To know more about the ideal protein meal replacement diet, metabolic testing ftw, endoscopic sleeve gastroplasty, Orbera Balloon, and other non-surgical weight loss procedures in Dallas, Texas, look no further than DFW Bariatrics and General Surgery in Dallas. We have a team of experienced General Surgeons and weight loss doctors in Fort Worth standing ready to discuss your case and chart a way forward. Call 469-620-0222 or email us at [email protected].