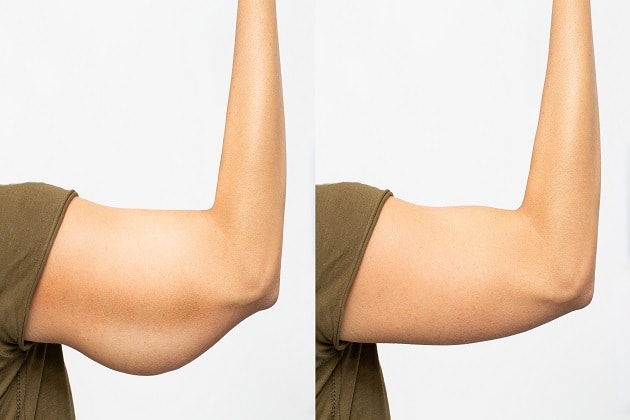 Given the health benefits associated with weight loss surgeries, they have become immensely popular among a large section of people looking to lose excess weight. With the multitude of health benefits followed by the procedure comes excess loose skin that can cause rashes and discomfort due to skin chafing in many individuals. While there are many medical treatments that your general surgeon may suggest such as body contouring and cosmetic surgery, in this blog post, we'll discuss four common ways that can help improve your skin's elasticity. Read on!
1. Quit Smoking
One of the common recommendations patients receive after weight loss surgeries is to quit smoke as it can negatively impact their health and delay the process of healthy weight loss after the procedure. According to a study conducted by the International Association of Ecologic Dermatology on 64 Italian female smoker's skin lines, elasticity, pigmentation, brightness, and texture, subjects looked nine years older than their ages. After quitting smoking for nine months, the average deduction in the skin's biological age was 13 years. Quitting smoking is also necessary for patients dealing with the issue of excess skin after bariatric surgery as it ruins the quality of skin and its elasticity.
2. Consume Proteins
Individuals with loose skin, especially after weight loss surgery, are recommended to include enough protein in their diet to encourage the weight loss process and keep their skin elastic, moist, and wrinkle-free. A high-protein diet helps you keep your skin healthy and gives it a youthful appearance. Protein can also strengthen the muscles which encourage skin elasticity, helping you lose fat, feel fuller for a longer time, and protect your muscles from aging faster.
3. Eat a lot of Vegetables and Fruits
According to studies, individuals who include higher amounts of vegetables and fruits in their diet tend to have a healthy and disease-free body.One of the major health benefits of fruits and vegetables is that they help maintain your skin's elasticity, keeping it young and glowing for a long time. Weight loss doctors generally recommend patients to eat about two cups of fruits and three cup of vegetables every day to promote a healthy weight loss process and keep the skin healthy.
4. Do not Miss on Supplements
Weight loss doctors recommend supplements such as Gelatin and Fish oil to individuals who have undergone weight loss surgery so that the body gets enough nutrients every day and great quality skin is maintained. Taking gelatin and fish oil supplements can stimulate collagen production in the body which is beneficial in keeping the skin healthy.
Wrap Up
While all these changes in your diet and daily habits can help you restore good quality skin after weight loss surgery, in some cases, patients may have to seek help from a weight loss or general surgeon. If you are living in Dallas, you can get in touch with DFW Bariatrics and General SurgeryDAllas's professional team of general surgeons in Fort Worth, Texas who can guide and assist you on how to deal with any complications of weight loss. To get answers to all your questions or learn more about ESG, call 469-620-0222 or write to us at [email protected].