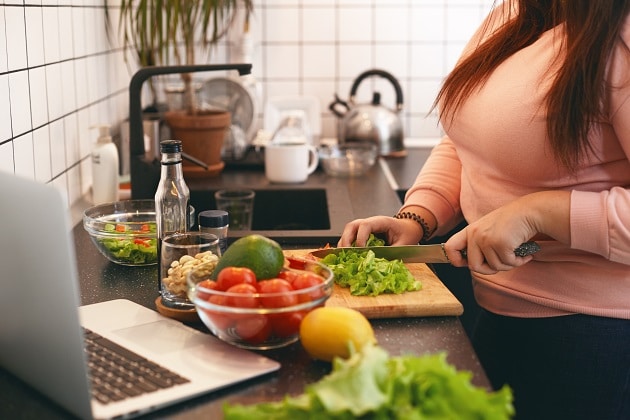 Non-surgical weight-loss surgery is a popular weight loss option that helps thousands of people lose excess weight without causing significant trauma to the body. The procedures help patients get rid of obesity-related health conditions and maintain a healthy weight for a longer duration when patients stick to a strict post-surgery diet and exercise routine. The DFW Bariatrics and General Surgery in Dallas provides non-surgical weight loss options in Dallas, Texas and surrounding areas. To help you with your post-surgery diet plans, let's look at nine delicious and comfortable recipes you can try after a non-surgical weight loss procedure. Read on!
1. Scrambled Eggs
Preparing flavorful, fluffy, and moist scrambled eggs for breakfast gives you one of the best protein sources. It is also less time-consuming and helps you stay on diet. All you need to do is break eggs into a bowl containing a tablespoon of water or milk and beat the batter briskly for about 60 seconds with the help of a fork or whisk. Pour the eggs into a non-stick skillet and cook on a medium-low flame by moving the spatula in a way that the eggs start scrambling. Add salt and black pepper to taste. Make sure that the eggs are still runny and when they are evenly cooked, remove them from the skillet immediately to avoid overcooking.
2. Berry and Chia Smoothie
Chia seeds are high in fiber and packed with antioxidants that keep the immune system strong. To prepare a healthy and tasty berry and chia smoothie, all you need to do is blend frozen berries, ½ tablespoon of chia seeds, ½ cup water, and 1/2 cup unsweetened pomegranate juice together in a blender.
3. Mashed Cauliflower
Mashed cauliflower is a perfect substitute for mashed potatoes as it has about one fourth the number of calories. It's a great choice for a side dish or snack whenever you feel hungry and want to have something light. All you need to do is boil cauliflower florets along with some garlic and a few cloves in hot water. Once it gets boiled, place it in a food processor and add some buttermilk, oil, salt, and pepper and process the mixture until creamy and silky.
4. Asparagus Soup
Asparagus soup is another great dish to consider post non-invasive weight loss surgery. Melt a small quantity of butter in a large pot and add onions and garlic to saute them. Add chopped asparagus and chicken broth to the pot along with some black pepper and cook until the asparagus gets tender. Add sour cream or plain yogurt and blend it with a hand blender until pureed. The best part about this recipe is that it has few calories and keeps you full for a longer time.
5. Chili Cauliflower Chicken
Chili cauliflower chicken is slow-cooked so that all the ingredients become soft and easy to digest. To prepare this nutrition-rich recipe, all you need to do is add 1/2 head of cauliflower, one diced onion, red bell pepper, poblano pepper, garlic cloves, tomato puree, chicken stock, chili powder, sea salt, freshly grounded pepper, and boneless chicken thighs in a pot and cook on low flame for about eight hours. Once cooked, add diced avocado, fresh cilantro, and lime for seasoning. Serve hot!
Wrap Up
All these recipes are delicious and help you stick to your diet plans after weight-loss surgery. They are rich in nutrients and keep your body energized and full for a longer time. Always consult with your weight loss doctor when it comes to diet issues. To know more about non-surgical weight loss procedures in Dallas and post-surgery plans, connect with DFW Bariatrics and General Surgery of Dallas. To get answers to all your questions or book an appointment, call us at 469-620-0222 or fill our contact form.