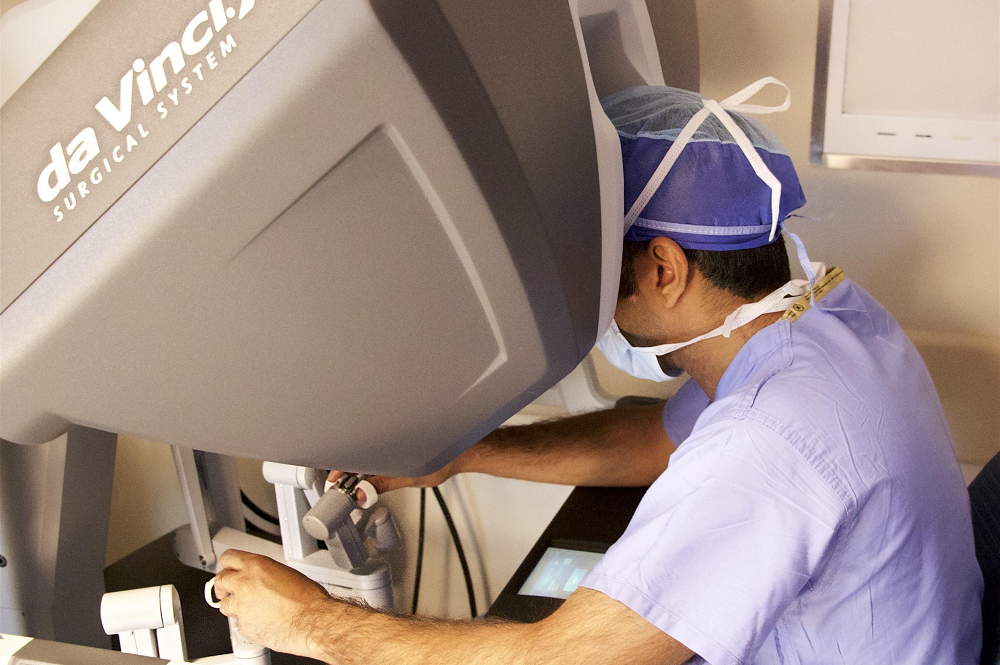 According to a research by The State of Obesity, a foundation developed to create and implement policies to promote health, obesity rates are increasing at an alarming rate, from 18.5 percent among children to 39.8 percent in adults. Overcoming obesity is essential to avoid major medical issues, such as strokes, type-2 diabetes, heart problems, and cancer. Although people who are obese take all sorts of measures to achieve their ideal weight, not all succeed in their endeavours. In such cases, robotic bariatric surgery can be a possible way out. If you too have been unable to lose those few extra pounds despite your best efforts, the experts at DFW Bariatrics and General Surgery can help. Continuing on the subject, we answer five FAQs about robotic bariatric surgery. Read on.
1. What's the expected weight loss?
In general, the expected excess weight loss after gastric bypass is up to 70 percent and in duodenal switch, 80-90 percent. In case of sleeve gastrectomy and gastric banding procedures, the expected weight loss is up to 60 percent and 50 percent, respectively. Robotic bariatric surgeries are less-invasive as compared to other weight-loss procedures, which can increase the average weight loss in patients to about 75 to 80 percent.
2. How soon will I start losing weight?
In most cases, the patient starts losing the first 5-7 pounds within a week. Some procedures, such as gastric banding, have a steadier, slower rate of losing weight. Do your research and follow-up with your physician to lose weight at a steady pace and avoid gaining weight in the long run.
3. Is the weight loss sustainable?
Yes. Weight loss after a robotic bariatric surgery is sustainable, provided you follow-up with your physician regularly and follow post operative guidelines. It is also essential to follow a strict diet and exercise plan to make sure the weight loss is sustainable. Weight loss surgery is considered the most effective and the most durable way to lose weight.
4. Are there any long-term effects?
Like most surgical procedures, robotic bariatric surgery has long term effects, both positive and negative. If you periodically follow-up with your physician and stick to a weight-loss routine, you will be able to not only reach your ideal weight, but sustain it. In addition, the procedure dramatically treats diabetes, high blood pressure, and others, while reducing the risk of potential medical issues linked to obesity develop.
5. Will my skin get loose?
Yes. Any amount of weight loss, with or without a robotic bariatric surgery in Dallas or anywhere else, is bound to make your skin loose. But that is not a one-way street. You can get rid of the problem by following a vigorous exercise regime to shed those extra pounds, which would help you get your muscles in shape and tighten loose skin. In general, younger people and darker skinned patients have loss problem with loose skin after weight loss surgery.
Need Robotic Bariatric Surgery in Dallas/Ft. Worth? Look No More!
Remember the five FAQs answered in this blog and periodically follow-up with your physician to maintain the ideal weight after surgery. If you are looking for experienced doctors for a robotic surgery in Dallas or any other place, look no further than DFW Bariatrics and General Surgery. We have a team of experienced weight loss specialist with proven expertise in performing a number of bariatric surgeries, including gastric bypass and gastric sleeve, and duodenal switch. To book an appointment with us, simply call 469-620-0222 or fill out our contact form.