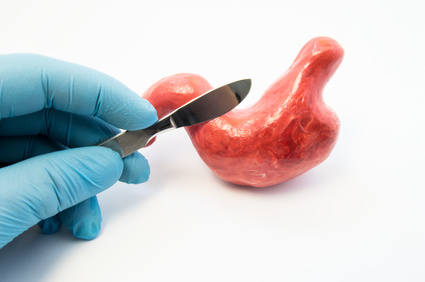 The Dallas-Fort Worth area in TX is known for having some of the most sumptuous food in the US, including chili cook-offs and the Tex-Mex-style feasts. Most of the food here has also been known to be notorious for contributing to obesity. That explains the ever-increasing number of people looking for gastric bypass in Fort Worth TX. For those who are struggling to lose weight despite dieting and exercise, gastric bypass can be a life-changing procedure. Continuing on the subject, in this blog post, we answer some commonly asked questions about gastric bypass surgery.
What is Gastric Bypass surgery?
Gastric Bypass is a commonly prescribed weight loss procedure in Fort Worth TX, which facilitates weight loss by reducing the stomach size and lowering calorie absorption. The technique used involves removing a part of the stomach to limit the person's food intake capacity and curb the production of hunger causing hormones. The procedure is considered one of the most effective weight loss surgical procedures prescribed in Fort Worth, TX.
Is Gastric Bypass surgery right for me?
Gastric bypass may or may not be an ideal option for you, which you doctor will decide after checking your medical history and running some diagnostic tests to assess your overall health. Gastric Bypass remains the gold-standard in bariatric surgery and helps people lose weight, improve their diabetes, sleep apnea, hypertension, and more. Moreover, the suitability of the procedure also largely dependent on an individual's commitment to adopting and sticking to a healthy lifestyle.
How Gastric Bypass surgery facilitates weight loss?
Gastric bypass surgery facilitates weight loss in three ways; by reducing the person's food intake, decreasing the appetite, and minimizing the absorption of calories. In addition, patients must adhere to their surgeons' instructions to get optimum results from the procedure. Many bariatric institutes at Fort Worth TX offer free consultation on this procedure. You can get a detailed overview of the surgery, post-op expectations, and the risks involved by consulting a bariatric surgeon.
Is the weight loss permanent?
A common misconception with patients seeking the gastric bypass in Dallas TX is that they will lose weight and be able to keep it off regardless of how they choose to lead their life post surgery. The reality, however, is way different. If you are committed to maintaining your weight, gastric bypass Dallas TX surgery will not be both durable and effective.
Conclusion
Gastric Bypass in Fort Worth and other parts of TX can be ray of light for those who are unable to lose weight despite their best efforts. As discussed in the blog post, it is, however, critical that you consult a bariatric physician to ensure that the procedure is right for you. If you or a loved one has been thinking on the lines of opting for gastric bypass surgery, speak with one of the bariatric specialists at DFW Bariatrics and General Surgery. Book an appointment online or simply call 469-620-0222.