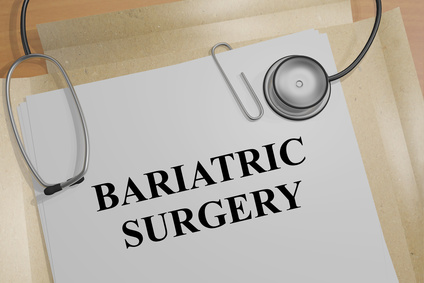 The duodenal switch is a complex weight loss surgery that goes by various names, such as Biliopancreatic Diversion with Duodenal Switch (BPD-DS), Gastric Reduction Duodenal Switch, or simply – DS. Due to its high complexity and long duration, it is the most expensive bariatric procedure. Additionally, not many medical centers are proficient at the duodenal switch, making it a niche medical procedure. Why then, would obese patients opt for the duodenal surgery? Let's understand the nuances of this multifaceted procedure.
The Process
The requirements for a patient to qualify for this surgery are similar to the general guideline set out by The National Institute of Health for all weight loss surgeries. Additionally, any case-specific requisites can be ascertained by a good medical center for Duodenal Switch in Fort Worth.
The process involves two small procedures. First is the restrictive portion that entails removing a major portion of the stomach (sleeve gastrectomy).
The next process is called the malabsorption process that entails rerouting the small intestine to create two separate pathways to one common channel. The shorter pathway carries food from the stomach to the common channel while the longer one, called the biliopancreatic loop is responsible to carry bile to the liver, again through the common channel.
Eventually, the food and the bile mix in the common channel to flow into the large intestine. The idea of two pathways is to minimize the time the human body has to absorb calories and fat from the food before it moves to the large intestine, leading to weight loss.
Advantages & Disadvantages
The primary advantage that drives obese people towards duodenal switch surgeries is the fact that the dual processes of calorie malabsorption and restricted food intake result in a more rapid weight loss as compared to other weight loss surgeries. Additionally, just like all weight loss surgeries, duodenal switch is also effective in normalizing ailments such as hypertension, diabetes and sleep apnea. It is considered the most effective operation for diabetes.
There are, however, a few disadvantages of this procedure, too. Due to malabsorption, a lifetime supply of vitamins and minerals capsules are mandated, along with frequent blood tests over the lifetime to monitor any deficiencies. Patients may also suffer from recurrent diarrhea due to poor food absorption, although this can be controlled by maintaining a fibre rich diet and minimizing fat intake.
Risks Involved
All weight loss surgeries involve a certain among of risk, both short-term as well as long-term. Short-term risks with the duodenal switch include stomach leakages, abscess formations around the operative area and formation of blood clots which may travel to the lungs in worst cases.
Wrap Up
Duodenal Switch is an effective bariatric procedure provided all the boxes are checked before and after the procedure. If you are looking for a trusted expert of Duodenal Switch in Dallas TX, look no further than DFW Bariatrics and General Surgery of Dallas. Book an appointment online or simply call 469-620-0222.