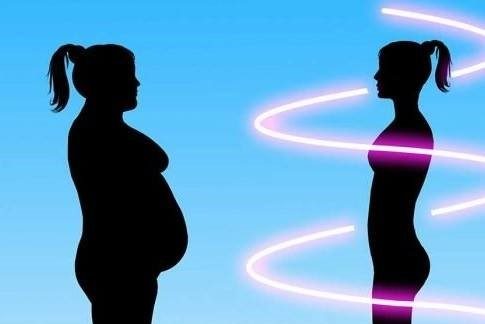 If you have been fighting obesity and have tried various weight loss methods without getting much success, Obalon Balloon procedure can be a possible solution. This non-surgical procedure entails placing three gas-filled balloons in the stomach for a period of 6 months, which reduces the food intake capacity, thereby facilitating weight loss. Before going ahead with the procedure, it is important to understand the commitment, preparation, expectations from the surgery as well as the emotional investment to be made by you. Continuing on the subject, this article discusses all these elements to help ensure the desired outcome from the procedure. Read on.
Preparing for Obalon Weight Loss Procedure
The non-surgical procedure, unlike weight loss procedures such as liposuction, does not show immediate results. Its entire success is dependent on your willingness to commit to a long-term lifestyle change. So, before you go in for the Obalon weight loss procedure, make sure you are entirely mentally prepared.
You will also need to share your entire medical history with the doctor in terms of your medical parameters, past weight loss attempts and reason for failure as well as blood and urine reports.
It is also important that you lay out your expectations from the surgery and your body before the medical team, in order for them to create your diet and exercise plan in accordance with it. You will have a dedicated dietician who will chalk out a plan basis your expectations and goals, provided they are realistic.
Expectations from Obalon Weight Loss Procedure
It is important that you set realistic expectations from your weight loss procedure. Remember, maintaining a healthy weight and lifestyle should be a lifelong commitment and not a short-term goal your force your body to achieve.
While Obalon weight loss procedure with diet and exercises has resulted in twice the amount of weight loss in comparison to diet and exercise alone, remember everybody is unique. In consultation with your doctor and nutritionist, set realistic, achievable and moderately paced expectations that your body will be able to honour.
Preparation for Obalon Weight Loss Procedure
Most people looking at the Obalon weight loss procedure as an option for themselves are often mistaken that the entire procedure lasts about six months. While this is partially true, the entire consultation and procedure are in fact for a period of 12 months. The balloons will be in your stomach for six months, while the following six months will be a continuation of your prescribed diet and exercise with regular follow-ups and consultations.
This procedure is generally not covered by insurance.
Wrap Up
For complete expert guidance, support and the very best medical facilities centred around this niche weight loss procedure, look no further than DFW Bariatrics and General Surgery. Consult today to discuss whether Obalon Balloon procedure is ideal for you. To schedule an appointment, click here or call 469-620-0222.