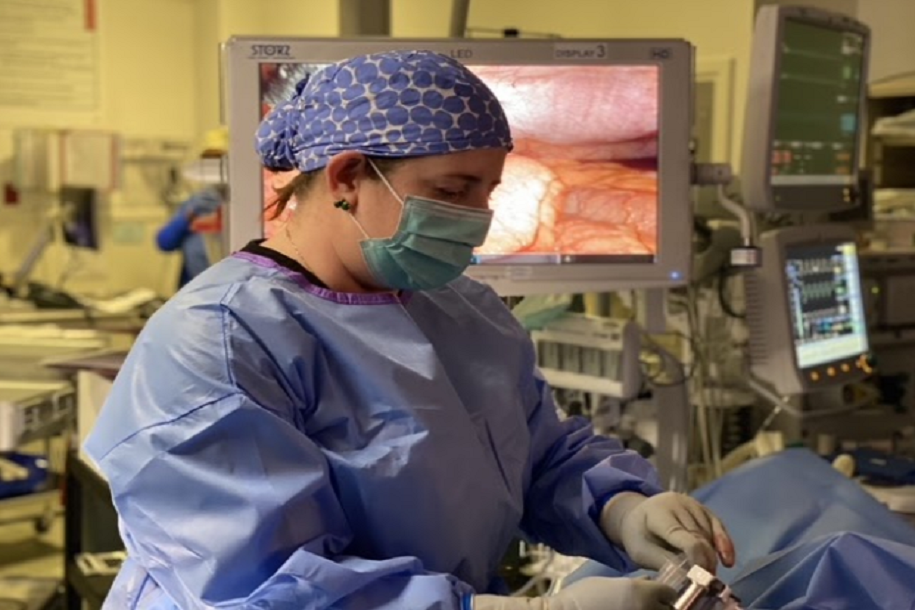 Bariatric surgery is a procedure meant for morbidly obese people looking to attain sustainable weight loss results and prevent or manage obesity-related co-morbidities such as heart diseases, diabetes, and hypertension. The procedure is recommended for patients who have tried other weight loss avenues and failed to get noticeable results. While robotic bariatric surgery has gone through major advancements, there are still some myths about the procedure in some quarters. In this blog post, we will debunk some of the common myths about robotic bariatric surgeries.z
Myth #1: A Robot Performs the Surgery and No Surgeon is Involved
While some people imagine that robotic surgery means a robot performs the surgery without the involvement of a surgeon, fact is the robot is just an advanced tool to help a surgeon perform the procedure with more precision. During robotic-assisted bariatric surgery, the surgeon handles a console that is used to manipulate the robotic arms using hand and foot controls. During the entire surgical procedure, the robot is controlled by a surgeon.
Myth #2: The Robot Can Malfunction During Surgery Putting the Patient's Life at Risk
Before every bariatric surgical procedure, the robot is thoroughly checked and examined for any defects. Even if there is a slight suspicion of anything being wrong, the robot will not be used for surgery. In addition to that, there are numerous in-built safety features that prevent malfunctioning when the robot is in use.
Myth #3: Robotic Bariatric Surgery is Similar to Traditional Surgery with No Added Advantages
Robotic bariatric surgery offers significant advantages over traditional surgical procedures including:
Smaller incisions
Less blood loss
Lower risks of complications during and post-surgery
Speedy recovery and Shorter Hospital stay
Less risk of infection
Faster recovery
Myth #4: Any Surgeon can Perform Robotic Surgery
Performing robotic bariatric surgery requires an entirely different set of skills as compared to traditional surgical procedures. Like any specialized skill, a foundation of training and ample experience is required to execute robotic bariatric procedures precisely and successfully. A surgeon needs extensive training to master the nuances of the robot technology to perform the surgery and achieve the best possible outcomes.
The Bottom Line
Robotic bariatric procedures offer an array of benefits over traditional open surgical procedures. To view our videos that go through even more details on robotic surgery, visit https://www.dfwbariatricsurgery.com/robotic-surgery/. If you or a loved one is struggling with weight loss and seeking advice on bariatric surgical procedures for medical weight loss, look no further than DFW Bariatrics and General Surgery. Our team of trained weight loss doctors has extensive experience in assisting patients with their weight loss issues and helping them attain sustainable weight loss. To schedule an appointment with one of our doctors, call 469-620-0222 or fill our contact form.