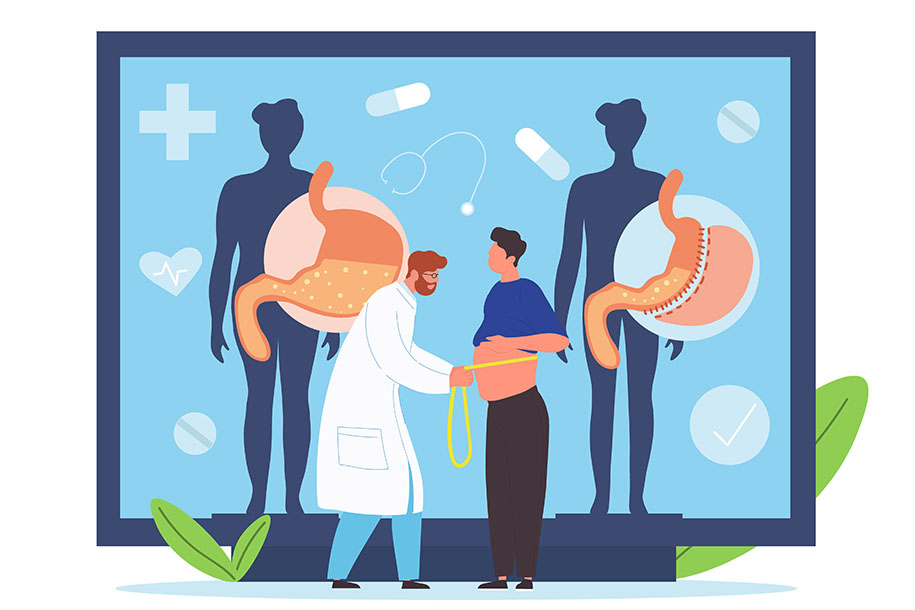 Just the thought of going for a surgical procedure might be enough to send shivers down the spines of most people. As a result, it is no wonder that a lot of people dealing with obesity – despite having an immediate need for a medical intervention – shy away from the option of bariatric procedures, such as sleeve gastrectomy. Originally developed as a procedure to lay the foundation for a subsequent surgical procedure, such as gastric bypass or duodenal switch, sleeve gastrectomy on its own produced noticeable changes to the patients' weight and overall health, and is therefore, now practiced as a standalone bariatric procedure. If you have heard about the procedure but are unsure whether to take the leap or stick to your diet control, this article is for you. Read on as we draw a comparison between the two options on some key parameters.
Effectiveness
We have all been there – months and months of one after another failed attempts at keeping those hunger pangs in check! Diet control is no mean feat, and even if you are determined enough to keep it all in perfect order, the weight loss is generally too gradual. Sleeve gastroplasty, on the other hand, is known to have helped patients lose anywhere between 50 to 70 percent of the extra pounds in remarkably short spans.
Sustainability
Diet control majorly relies on habitual changes, and generally doesn't take into consideration other key health aspects, such as metabolism or genetic predispositions, which often makes the solution unsustainable in the long run. Sleeve gastroplasty, on the other hand, is an anatomical change that involves removing about 75% of the stomach, which makes the patient feel full in smaller portions, and also affects the body's metabolism and hormones.
Support System
A lot of people begin their weight loss journey, only to lose track of it after some time, often due to a lack of motivation or guidance. That's never the case when you go for sleeve gastroplasty. Besides countless stories on the internet, patients have a comprehensive support system comprising surgeons, nutritionists, staff psychologists, and of course, other patients. In short, you always have someone or something to keep you motivated.
Wrap Up
In addition to the aforementioned, another area where sleeve gastroplasty ranks over diet control is the fact that even after the procedure, you can still enjoy your favorite delicious, well-rounded meals – that too without any guilt. Now, that one is hard to beat! If you are considering sleeve gastroplasty for yourself or a loved one, and would like to consult a proven specialist, you've come to the right place. Placed among the most trusted bariatric clinics in Dallas, TX, DFW Bariatrics and General Surgery offers a full suite of leading-edge bariatric procedures. Book an appointment today. If you have any questions, simply call 469-620-0222 or 469-620-0223, or email at [email protected].