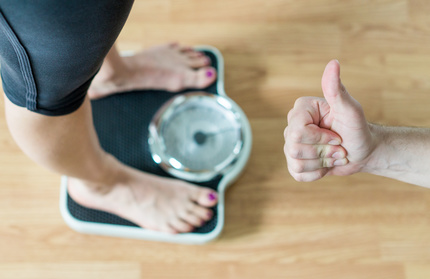 If you are considering Endoscopic Sleeve Gastroplasty (ESG), you may be wondering about the benefits you can expect from the procedure. ESG, one of the most frequently performed non-surgical weight loss procedures at DFW Bariatrics and General Surgery, is known to offer sustainable results. Being minimally invasive, the procedure entails a short recovery period and has a minimal complication rate. Continue reading to find out some of the outcomes you can expect from Endoscopic Sleeve Gastroplasty (ESG).
Changes in Stomach Function
Following the procedure, patients may observe notable changes in the way their stomach works. This is because ESG shortens the length of stomach by about 50 percent, reducing its volume by up to 75 percent. This is why it is sometimes referred to as the "Accordion Procedure." As a result, the quantity of food patients can consume is restricted, which slows down the motility of the stomach, making the patients feel full, faster. The total number of calories the body absorbs is also significantly reduced. We should say that the data is early, but this is the suspected mechanism.
Effective Management of Obesity
As an endoscopic bariatric procedure, ESG is highly effective, with approximately 20 percent weight loss in the first year post surgery. When combined with diet programs, exercise regimes, and lifestyle changes, the procedure can result in sustainable weight loss. It is most successful in patients with a BMI between 30-40kg/m2 and is not considered an alternative in the heavier patient.
Improvement in Comorbid Conditions
Several studies have demonstrated that Endoscopic Sleeve Gastroplasty brings marked improvement in obesity related medical conditions such as high blood pressure, diabetes, and fatty liver. The non-surgical weight loss procedure not only enables patients to shed extra pounds and live healthier lives, but also helps prevent various life-threatening conditions.
Endoscopic Sleeve Gastroplasty in Dallas
Endoscopic Sleeve Gastroplasty is an incisionless procedure that has brought about a positive change in the lives of countless people around the world. By restructuring the anatomy of the stomach and changing its physiology, surgeons help patients get back in shape and lead healthier lives. If you too are planning to undergo weight loss surgery, schedule an appointment with Dr. Sachin Kukreja at DFW Bariatrics and General Surgery. Simply call 469-620-0222 or submit the contact form and we will take it from there.