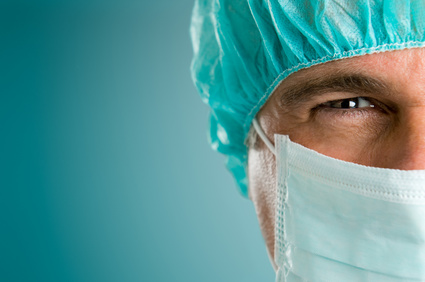 A general surgeon is a type of doctor who is trained and certified to prescribe and perform general surgeries. All surgeons start their initial training in general surgery and then go on to specialize in other specialties. One must, therefore, might want to consider the specialty that their condition requires before consulting a general surgeon in Fort Worth. Continuing on the subject, in this blog post, we present all you need to know when choosing a general surgeon. Read on.
Qualifications and Education
The education of a general surgeon ensures that they have a sound knowledge of treating various diseases of the human body. Certain specialties require the surgeon to be certified by a recognized awarding body before they can be certified in general surgery and start specialty training.
General surgeons in Dallas TX have to attend 4 years in college, 4 years in medical school, and approximately 5 years in residency. All general surgeons are also required to have a practicing license in every state and require board certification.
They are also known to carry out many non-complex childhood surgeries. Specialist training is provided for complex and advanced traumatic surgery, rural surgery, and remote surgery.
Some general surgeons often go through complex training procedures which would allow them to perform complex surgeries in their own subspecialties such as organ transplants
Duties of a General Surgeon
Every general surgeon in Fort Worth TX is required to perform extensive general medical examinations. The surgeon will analyze the medical history of the patient and perform a comprehensive physical examination and before diagnosing and prescribing surgical solutions.
The surgeon then develops a plan of treatment that is explicit to the patient by including their initial findings while making sure the plan suits the patient. The surgeon is also required to communicate their recommendations and perform surgery and manage postoperative care for the patient.
License to Practice
Successfully graduating from medical school is not an entitlement to be a licensed general surgeon. Potential candidates must earn their license by passing the medical licensing examination.
The examination consists of three parts and will comprehensively evaluate one's ability to facilitate scientific and medical knowledge to provide health care for the patient in a clinical capacity.
Where to Find a General Surgeon in Fort Worth?
General surgeons are primarily employed in hospitals and medical centers. They play a crucial role in emergency departments where prompt surgery is required. In remote and rural locations, general surgeons are in high demand for their specialty and skills. If you too are looking for a trusted general surgeon, the search ends at DFW Bariatrics and General Surgery, a reputed health care provider where you can find the best general surgeons in Fort Worth for various procedures including general and weight loss surgeries. To schedule an appointment, click here or call 469-620-0222.