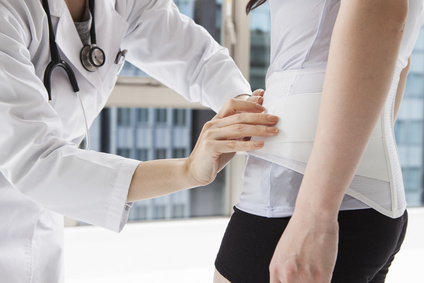 A hernia occurs when an organ pushes through the muscle holding it together and protrudes from the body. The symptoms of hernia (depending on where the hernia is located) include pain, discomfort, weakness, chest pain, difficulty swallowing, and acid reflux. If you too have been experiencing similar symptoms and are looking for experienced hernia surgeons in Dallas, Fort Worth, or a nearby area, look no further than DFW Bariatrics and General Surgery and Dr. Sachin Kukreja. Our surgeons are specialized in performing a number of procedures, including hernia surgery. Continuing the discussion, in this blog, we cover all you need to know about post-operative care for a hernia surgery.
First Week: Do's and Don'ts
Follow a nutritious and balanced diet
Take medicines as prescribed by the doctor
Avoid drinking alcohol or smoking
Avoid driving
Take fibre supplements
Avoid exertion and heavy lifting
Essentials for a Speedy Recovery
Dietary Precautions
The patient who undergo a hernia surgery (generally) do not have to follow any special dietary measures post-procedure. It is, however, important to keep your diet in check and make sure you drink plenty of fluids to boost the recovery process. If a patient feels nauseated or unwell after having a meal, they must immediately contact their doctor. The worst situation is to have early nausea and vomiting that could allow a hernia to recur.
Activity Restrictions
After any surgery, including a hernia surgery, patients need to rest and avoid exertion. They must not lift heavy objects. In addition, it is essential to incorporate easy, light aerobic exercises to speed up the recovery process. It is also important to have a proper diet and sleep routine, to help ensure a fast recovery, without any complications.
Wound Care
The incisions after a hernia surgery are either stapled or covered with tape. For the first 36 hours, it is important to keep the wound area dry. After 36 hours, you can bathe normally, without removing the staples or tape. If the doctor covered the incisions with medical tape, it will eventually fall-off. In case of staples, the doctor will set a date for redressing the wound. Another important measure to remember is to clean the wound with water and avoid using alcohol as it slows down the recovery process.
Miscellaneous Tips
You must visit your doctor immediately if you face any of the following problems post-operation.
Persistent high body temperature, above 38 degree Celsius
Increased abdominal pain or swelling
Persistent pain, despite of taking painkillers
Constant vomiting or nausea
Persistent coughing or shortness of breath
Difficulty passing urine
Need to Undergo Hernia Surgery in Dallas / Fort Worth?
Choosing an experienced surgeon to carry out a hernia surgery plays a vital role in minimizing post-op complications, which is why it is important to make sure you choose expert hands. If you are looking for a hernia surgeon in Fort Worth or any other place, contact Dr. Sachin Kukreja and DFW Bariatrics and General Surgery – a team of widely experienced general and bariatric surgeons specialized in various surgical procedures, including hernia surgery. To learn more about hernia treatment options in Dallas, simply call 469-620-0222 or fill out our contact form. To schedule an appointment with one of our surgeons, click here.