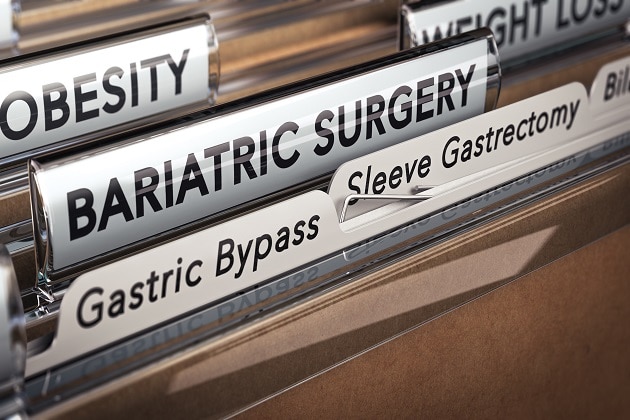 Most weight loss surgeries including the bariatric surgery generally help patients lose weight and improve their health in a short period. In some cases, although weight loss surgery is effective and durable for most, some people desire revision. Reasons may include weight gain, acid reflux, and trouble while swallowing. Opting for a revision weight loss surgery, at such juncture, can help correct the negative effects of the previous surgical procedure and also trigger weight loss in some cases. DFW Bariatrics and General Surgery, with a team of experienced weight loss surgeons, offers a number of revision weight loss surgical procedures. Read on as we present a brief overview of three revision weight loss surgical procedures available in Dallas.
1. Gastric Bypass Revision
Gastric bypass is a surgical procedure often recommended to treat morbid obesity. The size of the stomach is altered and patients feel easily satiated by small portions of food. The stomach pouch, in some cases, may become too large. In others, the connection made between the small intestine and stomach may open up. This results in increased hunger and diminished weight loss results. An endoscopic procedure is an ideal revision procedure, as it helps tighten affected areas for putting patients back on the track of weight loss. Other times, these can be revised to duodenal switch procedures.
2. Lap Band Revision
Lap band surgery is a weight loss procedure in which the size of the stomach is reduced through an adjustable belt that is placed on the upper half of the stomach. Lap bands, while offering reasonable weight loss in most cases, may end up sometimes causing undesirable side effects such as difficulty swallowing and frequent vomiting. The slipping of the lap band may also be a possibility in some rare cases. A minimally invasive lap band removal procedure can help steer clear of the negative side effects.
3. Sleeve Gastrectomy Revision
Sleeve gastrectomy, much like other weight loss procedures listed above, involves reducing the stomach to 15% of its original size. Individuals who have undergone this procedure, in some cases, may not gain a satisfactory level of weight loss, or may also be subject to persistent joint disease, high blood pressure, or sleep apnea. While some cases can be managed through medication, others need to be revised to gastric bypass for promoting weight loss and gaining relief from the aforementioned side effects.
Wrap Up
Weight loss procedures are generally advised as the last resort when traditional methods such as dieting and exercise fail. There, however, are cases where even weight loss surgical procedures may fail and need to be revised. Consulting a highly experienced weight loss surgeon can help gain a full overview of various options and choose a safe weight loss revision surgery. If you or a loved one are experiencing troublesome symptoms after weight loss procedure and would want to explore various revision weight loss surgery options in Dallas, Fort Worth, and nearby places, look no further than DFW Bariatrics and General Surgery. To get answers to all your questions or book an appointment, call us at 469-620-0222 or fill our contact form.