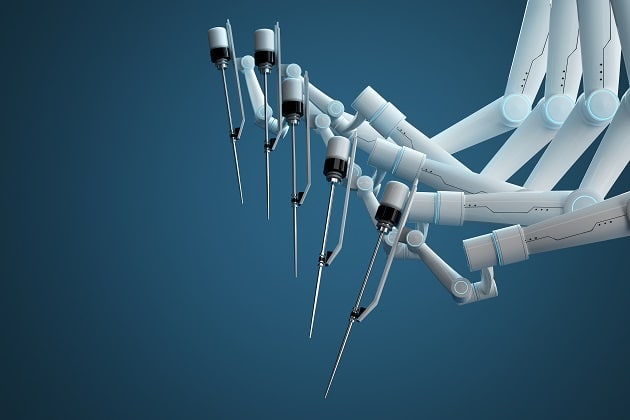 During minimally invasive general surgery, general surgeons use several operative techniques to reduce damage to the body in comparison to open surgery. Minimally invasive surgery is associated with a shorter hospital stay, less pain, and less risk of complications. Developments and innovations in minimally invasive surgery make it a preferable choice for individuals with underlying health conditions. Continuing further on the topic, in this blog post, we explore four common types of minimally invasive surgery. Read on!
1. Cholecystectomy
Cholecystectomy is a type of surgical procedure done to remove the gallbladder from the body. The gallbladder is a pear-shaped organ that is hollow and lies beneath the liver. It acts as a store for bile, a digestive fluid. Cholecystectomy becomes necessary when the accumulated gallstones present inside the gallbladder block the flow of bile, causing significant pain and other complications. The procedure is safe and involves minimum risks and a one day stay at the hospital.
2. Hernia Surgery
A hernia happens when the organs inside the body push through the tissue or muscle that holds it in place. Hernia surgery or herniorrhaphy is a type of minimally invasive surgery that involves returning the displaced muscles or tissue to the correct position by sewing a mash patch over the weakened region. It is important to note that not everyone is a candidate for hernia surgery. For instance, males with groin hernia who do not have any other symptoms generally don't require hernia surgery.
3. Colorectal Surgery
Colorectal surgery is a type of minimally invasive surgery in which general surgeons correct several complications related to the rectum, colon, and anus. The procedure involves repairing the damage caused to the organs by diseases in the lower digestive tract such as inflammatory bowel disease, cancer, and diverticulitis. There is a range of options available in colorectal surgery such as ileostomy, colostomy, ileoanal anastomosis, colectomy, and endoscopic surgery. Each procedure is unique and treats colon, anus, and rectal tissue differently. It is, therefore, advisable to consult your doctor before going for the surgery so that you can choose the best procedure depending on your condition.
4. Anti-reflux Surgery
Doctors generally recommend patients with chronic esophageal reflux to go for anti-reflux surgery if they do not find relief with other medical treatments. Laparoscopic antireflux surgery is a minimally-invasive procedure used to treat GERD by creating a valve mechanism at the bottom of the esophagus. It is important for people with severe acidity as it helps to prevent other complications such as esophagitis, bleeding, esophageal ulcers, and scarring of the esophagus.
Wrap Up
If you too are planning to go for general surgery in Texas, look no further than DFW Bariatrics and General Surgery in Dallas to discuss your options with a qualified and experienced general surgeon in Fort Worth. We have a team of experienced General Surgeons and weight loss doctors in Fort Worth standing ready to discuss your case and chart a way forward. Call 469-620-0222 or email us at [email protected].