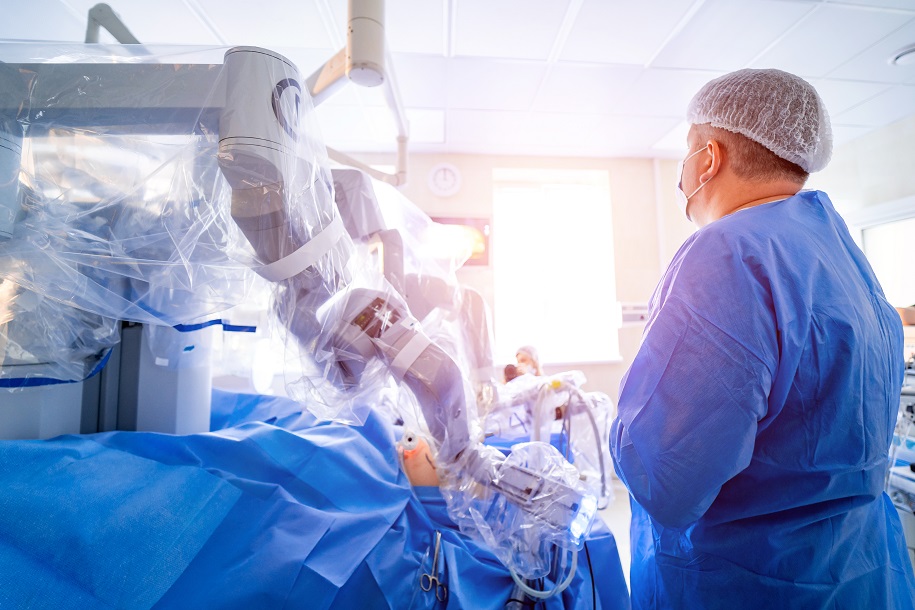 Weight-loss surgery is an extremely transformative procedure for obese and overweight patients with underlying health conditions. It delivers aesthetic benefits, alters the way you eat, and helps reduce the risk for numerous obesity-related health conditions. Bariatric surgical procedures have evolved dramatically and are now performed using advanced robotic technologies that enhance speed, precision, and safety. If you are considering undergoing bariatric surgery but have some questions, continue reading as we discuss reasons to choose robotic bariatric surgery for medical weight loss.
1. Gives Surgeon Better Visibility
Robotic bariatric surgery has proven advantages over conventional surgery as it gives better visibility for the surgeon to proceed. The robot used for surgery has binocular vision, meaning that the surgeon has an enhanced perception of depth. Also, the binocular vision of the robot gives the surgeon a 3D view, making it easy to operate precisely.
2. Requires Smaller Incisions
Unlike conventional laparoscopic surgeries, robotic surgery requires a very small incision of 8 mm which is less than 1/3 of an inch. This leaves fewer visible scars and significantly reduces the risk of infection. Also with smaller incisions, there is less blood loss and patients can expect faster recovery.
3. Benefits from Better Range of Motion
In conventional laparoscopic surgeries, the equipment used has a 'lobster-like' claw grip that limits the range of motion for the surgeon. Robots used in robotic bariatric surgery are designed in such a way that they provide a better range of motion for surgeons to easily access difficult places. Also, surgeons can sit at a console and use controls that are within easy reach. This prevents any fatigue and allows precise positioning for a one to three hour long surgical procedure.
4. Needs Shorter Recovery Time
As the incisions made during robotic surgery are very small, patients need not to stay in hospital for long. Patients that undergo robotic surgery experience less pain post procedure and also require less time to recover and resume work and daily activities when compared with conventional surgery.
The Final Word
Robotic bariatric surgeries represent a milestone in the field of medical weight loss. They help thousands of people struggling with obesity reclaim a healthy life. While bariatric surgeries are great for morbidly obese people, not everyone is a candidate for the procedure. Consult your doctor to establish whether or not you are a candidate for a robotic bariatric procedure. To get professional help in and around Fort Worth, Texas, DFW Bariatrics and General Surgery is the place to go. Our weight loss specialists have extensive experience helping patients with weight loss issues get sustainable weight loss results. To speak to one of our weight loss specialists, call 469-620-0222 or email [email protected].