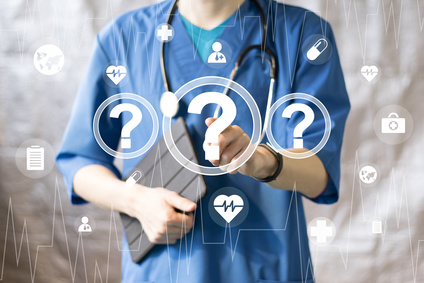 Whether you are undergoing a minimally invasive or a traditional, open surgery, learning everything about the procedure, risks involved, and postop care is important before going under the knife. If you are experiencing any symptoms that have not shown improved after nonsurgical treatments, consult the general surgeons at DFW Bariatrics and General Surgery. While at it, make sure you ask all the questions mentioned in this blog post.
    1.Is this the Best Treatment Option?
While the surgeon will run some diagnostic tests and check your medical history and current condition to determine an ideal course of treatment, do not hesitate to ask if it's the best possible option. The surgeon is better positioned to explain the steps of the treatment plan and clarify your doubts, if any.
  2. How is the Surgery Carried Out?
Do not hesitate to ask the surgeon about the steps involved in the surgery. Having an overview about the procedure and the recovery will help put some of your worries to rest and be prepared for the post-op care to follow the procedure.
3. What are the Risks Involved?
Every surgery, be it minimally invasive or an open surgery, has some risks that may occur during or post procedure. Learning about the risks involved with the surgery will help you maintain a realistic and practical approach towards the outcome of the surgery and recovery.
4. What Lifestyle Changes will I have to Make?
Every surgery is followed by some post-op care instructions to expedite recovery and minimize the risk of complications. One of the essential parts of post-op care includes lifestyle changes. Ask your doctor about the medications you need to take and the appropriate duration of time to wait before resuming routine activities.
5. 
How Long will Recovery from the Procedure Take?
While your recovery will depend on the way you follow your surgeon's recommendations, every procedure has a different recovery time. Having an estimated recovery period will help you plan your obligations, and be mentally prepared.
Wrap Up
Asking all the questions mentioned in the blog post will not only lay many of your worries to rest, but it would also help you and loved ones be mentally prepared. Whether your condition requires a minimally invasive or open surgery, consult the surgeons at DFW Bariatrics and General Surgery. If you are experiencing any discomfort or symptoms that may require a surgery, book a consultation. If you have any questions, fill out our contact form or call 469-620-0222.