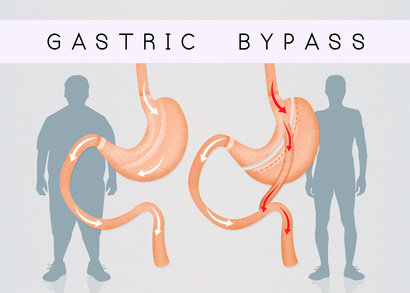 Losing weight on your own can be difficult once your BMI crosses 35, and the challenge can be steeper if you also have any comorbid condition. While you can try losing weight by exercising and making dietary and lifestyle changes, if nothing works, you can always count on gastric bypass surgery. That's when you need to consult a bariatric surgeon at DFW Bariatrics and General Surgery. Continuing on the subject, in this blog post, we present a brief guide to help you prepare for gastric bypass surgery.
Talk to Your Surgeon
Do not hesitate to ask any questions about the surgery procedure, post care, or any risks involved during or after with the surgery. Make sure you are accurate when describing your symptoms, so that the surgeon can decide on the best suited treatment plan that can deliver the best possible results.
Consult a Dietician
Talk to a dietician as you would need to make some dietary changes prior to the surgery for maximum weight loss results after the surgery. The changes can include drinking more water and limiting the consumption of liquid calories, such as alcohol, soda, juices, coffee, and other caffeinated and carbonated beverages. You may also be advised to increase your fiber intake.
Get Rid of Addictions
Any food addiction or substance dependency needs to be dealt with before the surgery. Addictions can adversely affect the recovery and hamper the overall results of a surgical weight loss procedure. Smoking or consuming any other tobacco products can also increase the risks during and after the surgery. If you smoke or consume tobacco or nicotine in any other form, quit the habit at least 3 months before the surgery.
Have a Support System
Your emotional and mental well-being is essential for a fast recovery and sustainable weight loss. A support system of friends or relatives will ensure a healthy state-of-mind during recovery and will keep you motivated to maintain the results. You can also ask a friend or family member to drive you back from the hospital after the surgery.
Looking for a Bariatric Surgeon?
If you have been not able to reduce weight by lifestyle changes and surgical treatment seems to be the only weight loss option, speak with the experts at the DFW Bariatrics and General Surgery of Dallas. Our bariatric surgeons have years of experience in helping people achieve a healthy BMI through nonsurgical and surgical treatment options. To learn more about possible treatment options, book an appointment, today. If you have any questions, fill out our contact form or simply call 469-620-0222.