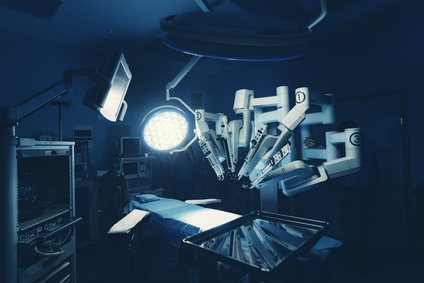 Obesity, besides making it difficult for a person to carry out everyday tasks, can be the underlying cause for a number of life-threatening disorders, such as diabetes, heart problems, strokes, as well as some types of cancers. It is, therefore, not difficult to understand the reason why many individuals turn to bariatric surgery to get back in shape. Continuing on the subject, we present an overview of bariatric surgery and all that makes it an effective option for people dealing with obesity. Read on.
Bariatric Surgery – Who Is It For?
Bariatric surgery is an option for you if your Body Mass Index (BMI) is higher than 40 or your BMI ranges between 35 and 39.9 and you are suffering from other obesity-related health disorders such as type-2 diabetes, high blood pressure, or sleep apnea. In rare cases, you may qualify for bariatric surgery if you have a BMI between 30 and 34 and dealing with serious health issues.
You also need to meet specific medical constraints to qualify for weight loss surgery. You will have to go through a screening process to check if you are eligible. Moreover, you must be prepared to undergo permanent changes in your lifestyle, which are on the healthier side. There are follow-up plans in which you might be required to participate in monitoring your nutrition, lifestyle, as well as behavior, not to forget the medical conditions.
The Benefits
Although bariatric surgery leads to particular long-term vitamin and mineral deficiencies, and you may require to have life-long supplements post surgery, still the benefits outweigh all these factors. Here's a quick look below at some of the benefits:
Improved Cardiovascular Health: Bariatric surgery minimizes the risk of stroke, coronary heart disease, and peripheral heart problems. The surgery usually normalizes the cholesterol and blood pressure levels, thereby reducing health risks posed by these problems.
Highly Effective on Type-2 Diabetes: The surgery has been proven to show highly favorable results for patients who have type 2 diabetes allowing them to remain free of insulin dose for a minimum of 3 years post-surgery.
Improved Emotional Health: A poor body image may often result in social stigma and depression. Losing the extra weight eliminates this isolation and results in the improved emotional health of the patient.
Complete Relief from Sleep Apnea: The surgery also has a positive outcome on sleep apnea as it provides complete relief from the condition.
The Bottom Line
With a rapidly increasing number of cases of obesity and comorbid conditions, bariatric surgery comes out as a reliable way out for obese people to mark a new beginning of life. If you seek a healthier and better life and are looking for bariatric surgery in Dallas, Texas or nearby areas, look no further than DFW Bariatrics and General Surgery of Dallas, a team of seasoned bariatric surgeons, led by Dr. Sachin Kukreja. Book an appointment online or simply call 469-620-0222.