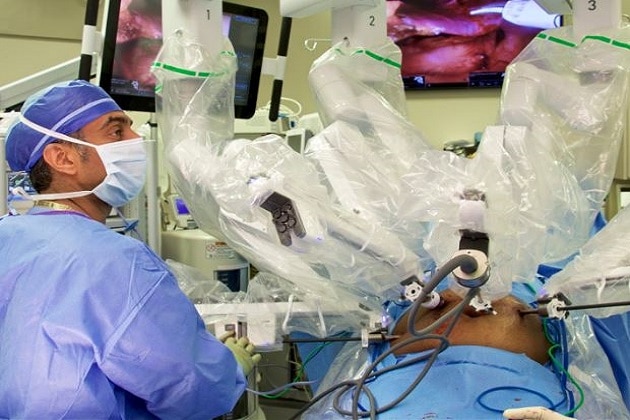 According to a National Health and Nutrition Examination Survey (NHANES), 18.5 % of children and 39.6 percent of adults had obesity in 2015–2016. Overcoming obesity is essential to avoid major medical issues such as type-2 diabetes, strokes, heart problems, and cancer. There are many surgical options to overcome obesity, most of which can benefit from a robotic approach. It is a minimally invasive weight loss surgery performed with the help of advanced robotic systems. The technology acts as an assistance tool and enables bariatric surgeons to carry out weight-loss surgical procedures using computer-guided and magnified 3-D visualization. Continuing on the topic, in this blog post, we present all you need to know about robotic bariatric surgery. Take a look.
Benefits of Robotic Bariatric Surgery
If you are considering robotic bariatric surgery, you should be aware of its benefits. The technology used gives surgeons an increased view of the stomach and nearby organs, which affords them more control during the surgery such as by way of increased precision. Robotic bariatric surgery offers many other benefits over the traditional laparoscopic weight loss processes, including:
Quicker patient recovery

Faster return to your regular routine

Fewer complications

Minimal pain and scarring

Minimal chances of infection 

Fewer chances of follow-up surgery

Short-term hospital stay

Much lower rate of gastrointestinal leaks
Procedure
A surgeon maneuvers the robot through small cuts into the patient's abdomen. Using the robotic arms, the surgeon makes movements and the robot translates them into extremely precise movements inside the patient's body. Severely obese people are the best candidates for robotic bariatric surgery. In most cases, patients recover quickly from robotic bariatric surgery and relatively few patients ever need pain medications. Rest is essential as it helps in the healing of the body post-surgery. It is critical to follow the doctor's instructions on the number of calories to be consumed during the recovery period.
How to Ensure Long-term Weight-Loss Success
Long-term success for patients that undergo robotic bariatric surgery depends on how well they commit to a healthy lifestyle. Regular exercise, a balanced diet, drinking plenty of water, and sufficient protein intake are some of the necessary commitments for long term weight-loss success.
Wrap Up
Robotic bariatric surgery serves as a turning point in the lives of many people battling excess weight. If you are looking for experienced doctors for robotic surgery in Fort Worth, Dallas, look no further than DFW Bariatrics and General Surgery. We have a team of experienced weight loss specialists with proven expertise in performing a number of bariatric surgeries, including gastric bypass and gastric sleeve. To book an appointment with us, simply call 469-620-0222 or fill out our contact form.