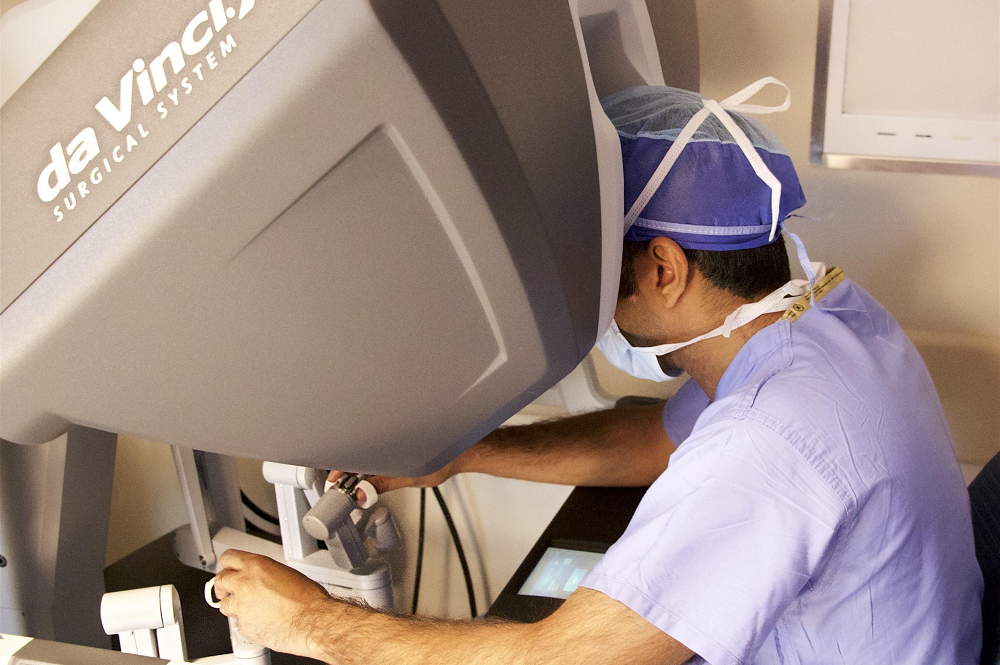 Robots have consistently found their place in medical surgery ever since the Food & Drug Administration approved robot utilization for medical procedures in the United States in 2000. One of the prominent fields to lap up the innovation is bariatric surgery. Traditional laparoscopic bariatric surgeries have been minimally invasive surgeries that have successfully tackled morbid obesity. As robotic bariatric surgery is a relatively new development, just close to two hundred medical centers in the US are equipped with this niche service, with DFW Bariatrics and General Surgery being one of the names. Continuing on the subject, let us understand more about robotic bariatric surgery and how it squares up against laparoscopic bariatric surgeries. Read on.
What is Robotic Bariatric Surgery?
Robotic bariatric surgery is a new kind of bariatric surgery assisted with Da Vinci technology. It involves the surgeon operating on a console to conduct the surgery through small incisions on your body. A part of the entire setup includes a 3D magnified view inside of your body which enables the surgeon to translate each desired movement into a reflective movement of the instruments with the help of the console. This is a proven and safe method of surgical procedure with reduced complication rates, better maneuverability of instruments.
Advantages of Robotic Bariatric Surgery
Though the duration of both laparoscopic bariatric surgery and robotic bariatric surgery are similar, robotic bariatric surgery is known to provide better control to surgeons, and therefore, greatly reduces possible risks. Thanks to high precision; robotic surgery also allows easier suturing and has less post surgery pain. One of the most remarkable benefits of this surgery is that it can be used to operate on patients who are morbidly obese and fall under the weight bracket of more than 250 kilograms. In such cases, laparoscopic weight loss surgeries are riskier and more difficult to execute.
Laparoscopic vs Robotic Bariatric Surgery
While robotic surgeries in a weight loss bring with them benefits of faster time, better dexterity and movements, many surgeons are yet to step up to this method. Laparoscopic surgeries have done their time and proven their medical success with lesser complicated setups as opposed to the robotic variant. Even the surgeons and the assistants require special training and knowledge-sharing for robotic surgeries which is catching up at a slower pace.
Making a choice between the two is ideally governed by the following factors, among others:
Access to a facility supporting robotic bariatric surgery
Nature of obesity
Complications involved
Wrap Up
Though the benefits of robotic bariatric surgery are unquestionable, not many medical centers in the US have the technological setup to carry out robotic bariatric surgery. If you wish to learn more information about robotic bariatric surgery or are considering the option to get rid of those extra pounds that simply refuse to go away, speak with the experts at the DFW Bariatrics and General Surgery of Texas. Book an appointment online or simply call 469-620-0222.