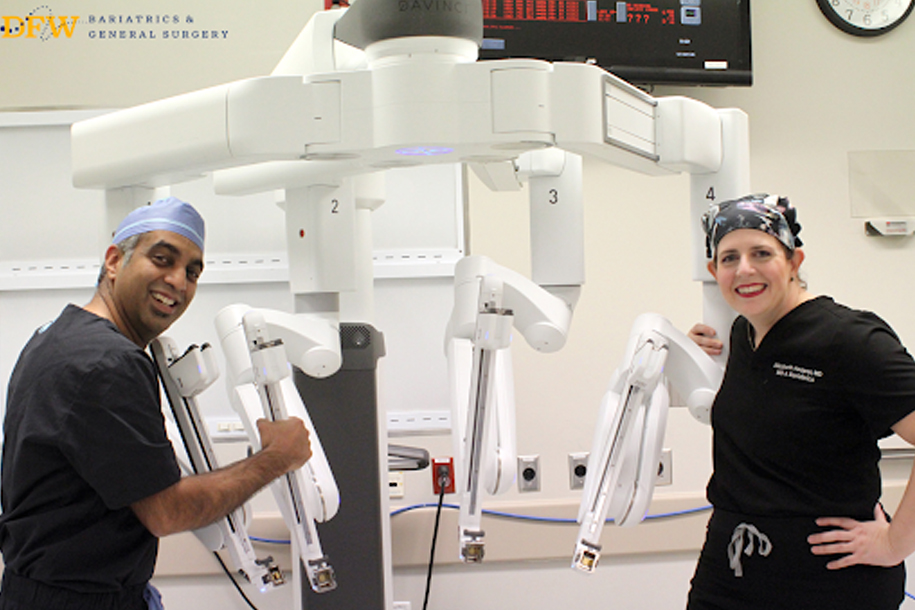 Obesity and being overweight may increase the risk for different health issues, and can also be related to specific emotional and social issues. Eight out of ten individuals with type 2 diabetes are obese or overweight. Obesity can eventually lead to health conditions like heart disease and high blood pressure, stroke. In most cases, simple lifestyle changes and workouts are not sufficient to treat obesity. You need to undergo weight loss surgery, whether traditional or robotic surgery. In this blog, we are going to look at some important information that you should know about Robotic Assisted Surgery, which is readily available in DFW.
What is robotic weight loss surgery?
Robotic surgery, also known as robot-assisted surgery, enables medical professionals to carry out a variety of intricate procedures with greater accuracy, adaptability, and control than is feasible with traditional methods. Robotic surgery is a minimally invasive procedure, which means it is done through small incisions.
Why is robotic weight loss surgery performed?
When it comes to conducting complicated procedures that require a great degree of precision, robotic surgery is an excellent approach. The traditional method is not always the best route when it comes to performing exceedingly difficult surgeries. Robotic surgery is preferred as it offers the necessary flexibility for the procedure to be performed. Doctors can carefully inspect the area being operated on and get a clearer perspective, which is very helpful to attain precision as some things are not visible to the unaided eye (which is the case for traditional surgical procedures).
What are the advantages of robotic weight loss surgery?
There are several benefits to consider when it comes to undergoing robotic surgery in Dallas. Here are some of the notable advantages of robotic weight loss surgery:
Surgeons get a better view of what is happening during the operation, which enables them to make more informed decisions as compared to traditional surgery.
Robotic surgery means less tissue damage for the patient, which helps in faster recovery.
There are fewer chances of getting an infection with robotic surgery, thanks to the small incisions.
There is minimal blood loss during Robotic surgery, which means less blood transfusions.
The surgeon has better access to the area being operated on because of the use of a high-resolution camera that shows real-time images.
Robotic surgery allows complex surgeries to be performed that aren't possible with traditional methods.
Robotic surgery provides for faster recovery times and fewer chances of infections for incisions that are much smaller.
The scars resulting from robotic surgeries are less prominent when compared to traditional surgeries.
Who is eligible for robotic weight loss surgery?
When considering whether weight loss surgery in Dallas, TX, is the right option for you, there are a few things you should know. In a majority of cases, most people are usually eligible for robotic surgery. Eligibility, however, is determined on an individual basis and the type of treatment. There are some patients for whom robotic surgery may not be appropriate, depending on their particular medical circumstances. Whether robotic surgery is appropriate for you, can be established by consulting a surgeon.
Final word
Robotic surgery brings a number of great advantages to the table. When considering weight loss surgery in Dallas, TX, DFW Bariatrics & General Surgery can help. To learn more about the available options for weight loss surgery in Dallas, TX, talk to the weight loss surgeons at DFW Bariatrics & General Surgery. Call 469-620-0222/23 or email [email protected]. You can also fill out our contact form, and we'll get back to you as soon as possible.